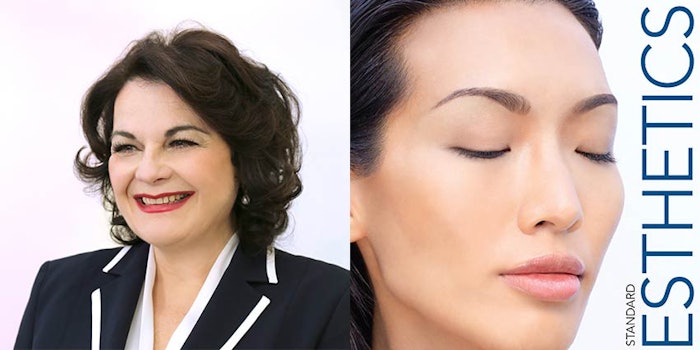 Repêchage founder and CEO Lydia Sarfati will contribute to the 12th edition of Milady's Standard Esthetics: Fundamentals.
First published in 1978, Milady's Standard Esthetics: Fundamentals is one of the most widely used esthetics textbooks in the world. Sarfati's contributions appear in three main chapters: "The Treatment Room" (chapter 7), "Facial Treatments" (chapter 8) and "Facial Massage" (chapter 9), working closely with the book's editors to both create new content and expand upon the existing curriculum.
Additionally, Sarfati wrote a memoriam for Joel Gerson, M.D., creator of Milady's Standard Textbook for Professional Estheticians. Gerson passed away in 2018.
Related: 5 Things You Need to Know About Repechage's 21st Annual International Conference
"Proper education is essential for our field, and I am honored to be a contributing author to the Milady's Standard Esthetics: Fundamentals, Twelfth Edition," said Sarfati. "Milady's Esthetics is the landmark text founded by my dear friend and esthetics mentor, the late Joel Gerson. I know it was his mission to elevate the standards for esthetics and I am proud to continue his work in the industry."
Sarfati's bibliography includes Success at Your Fingertips: How to Succeed in the Skin Care Business and The Repêchage Book of Skincare Science & Protocols. She is also a contributing editor for several esthetic magazines, including Skin Inc.