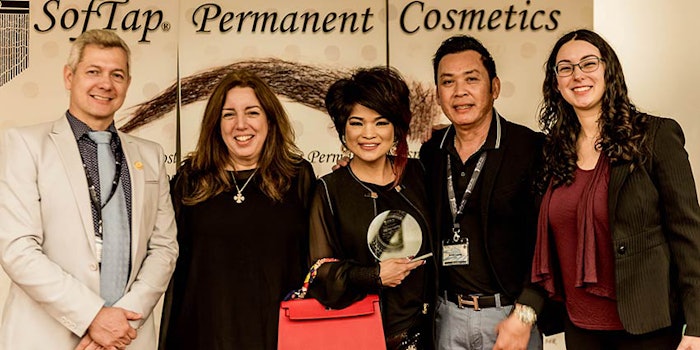 Permanent cosmetics supplier SofTap is celebrating 30 years of providing customers with camera-ready brows and lips.
The company marked the milestone with a two-day celebration at the Grand Hyatt San Francisco. Festivities included three classes, a lecture and two live demos.
Along with unveiling new products including four new needles, SofTap offered guests a sneak peek at its upcoming app, which allows users to try on its brow and lip products and place orders; professionals can also examine their old work and make improvements.
The event wrapped with a fashion show, during which SofTap clients displayed their healed permanent cosmetics. Attendees went home with continuing education certificates—as well as a commemorative crystal trophy engraved with the conference details and a SofTap goodie bag with a metal water bottle, sample needles, custom notebook and pen and more.