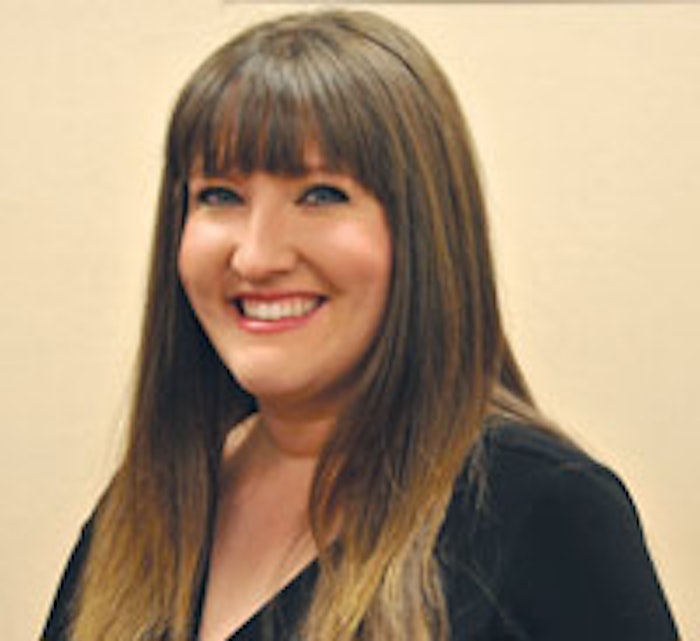 After graduating from the University of Nevada, Las Vegas with her bachelor's degree in psychology in 2006, Kate Wind had plans to return to school to earn her master's degree in marriage and family therapy and open up her own practice. However, during the break after graduation and before graduate school, her parents encouraged Wind to stay in some sort of schooling, so she decided to enroll in the Nevada School of Massage Therapy. She thought incorporating massage into her future practice could be a way to encourage her patients to relax and open up. However, while at massage school, Wind was offered a position as assistant spa manager of the Oleksandra Spa & Salon at Treasure Island in Las Vegas in 2006, and loved the industry so much she never turned back.
Wind received her massage license in 2007 and, in 2008, she left Oleksandra Spa & Salon and accepted a position as spa director at the Platinum Hotel's Well Spa in Las Vegas. In 2009, she became manager at Spa Mio at The M Resort in Las Vegas, where she has stayed since. In between spa management positions, Wind also worked in retail management at Bath & Body Works.
As the spa manager, Wind hires and coaches team members, creates the spa menu, orders supplies for the spa, and chooses which product lines they use. Currently, Spa Mio uses glo¯therapeutics, Janssen Cosmetics and Obagi. The spa's team is a combination of 53 estheticians, hair stylists, nail technicians, massage therapists and reception attendants. According to Wind, managing that large of a team involves a lot of passion, as well as the ability to wear many different hats. "It helps that I have a perspective of being in the treatment room, so I can see things from both sides; I don't just make decisions strictly based as a manager. I take into consideration what the team member is going through," she explains.
To keep her team inspired, Wind continually provides training for Spa Mio's professionals. "I think knowledge and staying up-to-date on new trends is a huge part of keeping them motivated because it's very easy to get stagnant," she says. Wind brings in representatives from the spa's suppliers to teach the spa's skin care professionals about new products or techniques, and invites waxing specialists to instruct Brazilian or speed waxing classes.
Wind says she is fortunate to have full reign of Spa Mio's retail practices, which is uncommon in many spas in the area. "In a lot of the spas in Las Vegas, the spa managers don't have control of retail—they have an outside company or a different part of the hotel that takes care of their retail," says Wind.
In addition to connecting home care products with treatments, Wind also employs other strategies to constantly advance their retail practices. "We do a lot of gift-with-purchases … that's where I feel like my retail background has really benefitted me. We're constantly doing floor changes to make retail look different to the clients that are always coming in," she explains. Spa Mio makes changes to the floor every three-to-four-months.
"We also partake in a lot of the holiday trends—for example, we're going to be hosting our fourth annual Black Friday this year, and that's been so successful [in the past]," says Wind. "We also do a 12 Days of Christmas event, in which there are several retail specials. And we typically do [a retail event] right before Mother's Day or Valentine's Day." Another successful retail strategy that Wind carries out is a product-of-the-month special, where the spa offers 20% off a particular retail item all month long.
Wind says she is continuing to think of fun, creative ways to drive business. "Of course, we want to continue to grow our success with the spa to make sure our team members are happy and that we're providing the best service," she says. "My mind is always going, thinking of new incentives we can run for our clients to remain one of the best spas in Vegas."
"We've seen a switch here in the last few years … We are getting more conscious as a society, and I think the spa fits perfectly into that picture," explains Wind. To meet the needs of clients, Spa Mio has just launched a yoga program, offering classes poolside before and after the hotel pool's hours of operation. "It's been accepted very well, so I hope to build that program over the next year," she continues. "We're just starting out now, but I'd like to meet the desire for private classes and sessions. I think there might be a niche for that."