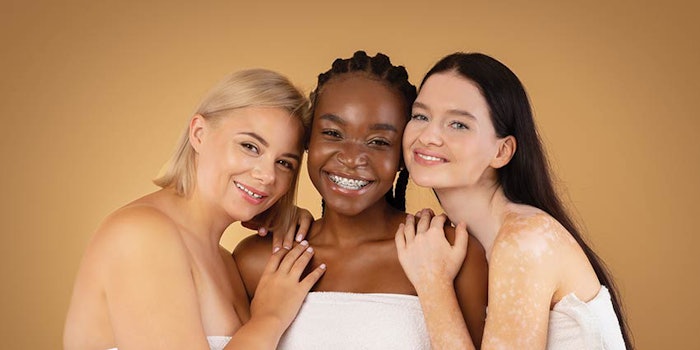 After the rollercoaster that was this past year, there are undoubtedly many things that could use an upgrade. Before we open our doors for what will sure to be a busy summer season, why not take the time to upgrade our skin knowledge by attending the second Face & Body Virtual on May 23-26, 2021. The show will again feature the same great Advanced Education Face & Body is known for with a medical aesthetic twist, as we have partnered with our sister brand MedEsthetics to provide one full day of medical aesthetic education. Keep reading to find out more about our industry expert speaker lineup.
On May 23, Skin Inc. will host a day of Advanced Education, starting with a presentation by Jaclyn Peresetsky of Skin Perfect Wellness Spas on a popular brow lamination trend. Peresetsky will walk through the three-step process in a live demonstration, showing on a model how to lift the brow, tint the brow and then finally shape the brow.
The conversation will then shift to technology for a few presentations, starting with Annet King of Bio-Therapeutic. King will guide attendees on how to select technology for their spas. She will note what new consumer technology is entering the marketplace and introduce what staple professional skin technology you should be using daily. King will also review the latest technology developments that should be on your radar and help professionals decipher how to evaluate reliable and supportive equipment suppliers.
Although microneedling is nothing new, since it started trending as a new technology for skin rejuvenation, it has remained steady in popularity. Discussing the combination of microneedling with topicals is Terri Wojak of Aesthetics Exposed Education. In this class, you will learn about microneedling from cosmetic to surgical, as well as commonly used topicals for optimal results.
All skin care professionals need a successful 2021, but money is tight. Tune in to a class on spa financials by Toshiana Baker, founder of SpaWorx. Baker will guide attendees into the right business decisions to make that can save your business should we ever experience anything like this again. I'd say that is worth an hour of your time.
Continue the afternoon by discovering the layers of the vajacial with Kimberly Solomon of Solomon's Esthetics. Solomon will discuss the benefits of this service, which has been booming in recent years. Clients can see benefits to fertility, menstrual symptoms and even overall wellness benefits. Learn how profitable this service can be for your spa and how to do it safely and effectively.
We've all seen a lot of clients with acne in the past year, and those cases aren't going down anytime soon. Round out your day by listening to acne expert and founder of Mark Lees Skin Care, Mark Lees, as he guides attendees through the top questions estheticians have with acne. This is sure to be an informative presentation, and it will also include a live demonstration.
Don't forget, on May 24 and 26, Face & Body Virtual will be hosting full days of Product Knowledge Classes driven by this industry's top product manufacturers (see Product Knowledge Classes). Attend these classes and get great information and some pretty sweet show specials.
As we have partnered with our sister brand MedEsthetics for the second day of Advanced Education, there are a number of classes on May 25 that can be beneficial to estheticians and spa owners in the medspa.
The day begins with a presentation on the four key transitions in medspa ownership by Ashley White, M.D. If you have ever thought about opening a medspa or are in the early stages of ownership, this is a presentation not to be missed.
At the end of the day, catch a presentation on an inclusive spa environment by Mary Nieldsen of Fearless Beauties and Toshiana Baker of SpaWorx and the Network of Multicultural Spa and Wellness Professionals. These two team up to provide attendees information on steps your spa can take to be more inclusive of others in staff and clientele. We should all be taking these steps, so this is a must attend lecture.
Skin Inc. and MedEsthetics can't wait to combine our two audiences for four days of knowledge, techniques, specials and fun at Face & Body Virtual. To join us, please visit www.faceandbody.com.