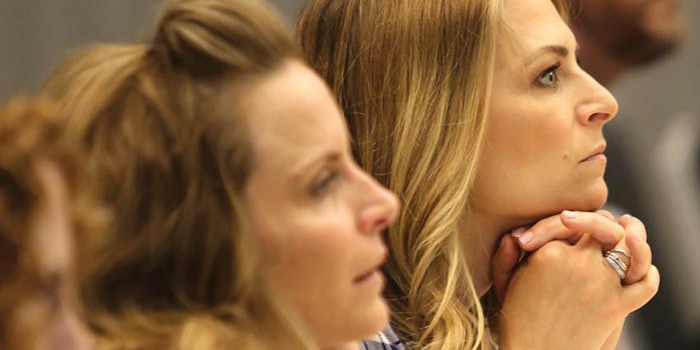 It's that time of year again! The McEnery Convention Center will soon be overrun with spa owners, managers, estheticians and spa professionals on August 26-28, 2017. Now, whether this will be your first time or your next time attending Face & Body Northern California spa expo and conference, there's a lot of great and new activities you won't want to miss.
Strategize Your Success
Here are four tips and tricks to make sure you get the MOST out of your visit to Face & Body Northern California.
1. Make a list of goals to accomplish at the show. Do you want to learn about a new product from a specific vendor or are you looking to bring a new vendor into your spa? Are you interested in learning a new treatment or technique? Maybe you want to network with a few industry experts? Create your checklist before you leave in order to stay on track at the Face & Body Northern California.
2. Do your research on exhibitors. Information on exhibiting companies can be found on the Face & Body Northern California website at www.Northerncal.FaceandBody.com and in the pre-show program. You can also download the Face & Body Northern California app in the Google and Apple app stores.
Create a "must-see" and "want-to-see" list of exhibitors based on your goals and what you may be able to sample and learn from visiting their booths. Make sure to wear comfortable shoes that will help you achieve your goals and enable you to be on your feet a majority of the day.
3. Know your plan of which classes you want to attend. Don't miss opportunities to meet industry leaders and learn from the best throughout Sunday and Monday in between shopping on the expo hall floor. You can find supplier classes, also known as product-focused education, on the Face & Body Northern California website, pre-show program and event app. These are free to attendees.
Once you know which classes you want to attend, set up reminders on your phone. It's so easy to lose track of time when you're busy exploring all the new products and deals on the expo hall floor, so setting a reminder to alert you 5 to 10 minutes before the classes start would be extremely helpful!
4. Extend your stay. Once you have an idea of how much time you will be spending in classrooms and how many exhibitors are on your "must-see" and "want-to-see" lists, you'll get a more concrete idea of the time you will need to accomplish everything. Maybe you will need to attend two days instead of one to accomplish all of your goals. This will help you to formulate a plan of attack so you can hit the ground running.
Ask and You Shall Receive
We're lucky to be in an industry with so many people willing to help us out to be successful. So, feel free to ask the questions you really want the answers to. Take notes on the responses you receive, as well as ask for business cards with contact information so you can follow-up after the show.
Make sure to carry a large stack of your own business cards as well. This will save you time instead of writing out your contact information every time you are asked where to send the additional information you are requesting.
Keep your eyes open to network with the industry leaders who will be present. At Face & Body Northern California, attendees will be able to enhance their education with extensive training from leading stars in the skin care industry.
Supplier classes and the Advanced Education Conference remain a more intimate setting than the trade show floor, so it is a great opportunity to learn from the best and rub elbows with your mentors. Utilize their expertize to increase your industry knowledge and re-energize your passion for your career!
Implement What You've Learned
As each evening of Face & Body Northern California concludes, take time to organize your thoughts and collected information. The minutes you take then could save you hours once you return home. Sort information by relevancy and whom you collected it for, and it will help to ease any anxiety as well as show you where you are in regards to meeting your goals for the show.
Once you return home, follow up with any exhibiting companies that you may still have questions for as well as leaving feedback about product purchases and building relationships outside of the show.
Look at the new products and services you learned about at the show and evaluate what makes sense to add to your treatment menu. Don't be afraid to try out some of the new products and services on your most loyal clients as a soft launch before adding it to your treatment menu permanently.
Get a hands-on demo from some of the exhibitors at Face & Body.