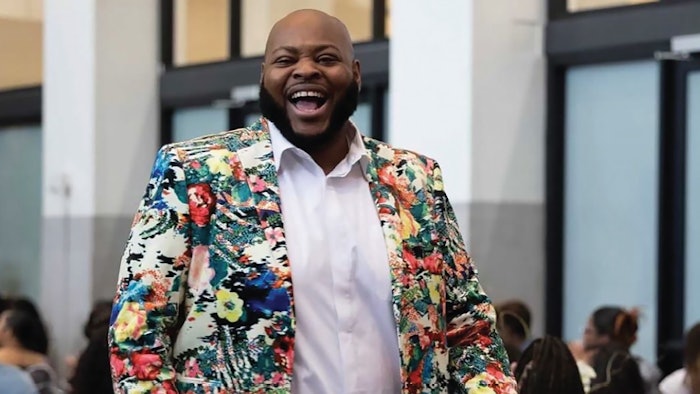 We've got a success story that is sure to inspire any esthetics students struggling to find a job right out of school. Terrance Bonner, the founder and owner of the Bonner Institute, and specialist in multiple industries like esthetics, waxing, lashes, threading and permanent makeup, struggled to secure a job after graduation. This industry veteran and trailblazer in esthetics education, is here to let you know that his experience molded him into the esthetician he is today. He began his career by attending as many trade shows as possible, in efforts to soak up information and network with leaders in skin care. Now, his booth is the one garnering attention at events.
The beauty all-star opened his education institute in 2020 to help spa entrepreneurs turn their dream into a reality. He also became the first male lash artist and brow threader in his city and surrounding cities. The esthetics innovator sat down with Skin Inc. to discuss how to market spa services to male clientele, the importance of continuing education after school, and how to view fellow estheticians as a network of support, rather than competition.
Skin Inc. (SI): How did you get started in the industry?
Terrance Bonner (TB): I first began as a massage therapist. While in massage school, my instructors spoke about esthetics and how it complemented massage therapy. After getting with my license in massage therapy, I began working in a spa setting, and I noticed how often clients would schedule both a massage and a facial. I then pondered on my goal of opening my spa one day and how it would be great if I could offer both, being a dual license therapist. Then, my clients wouldn't necessarily have to go across town to different spas to get their services done.
Related: How to Curate Holistic Treatments Designed for Men
SI: What were some of your first jobs out of school?
TB: My first job straight out of massage school was at a spa called Jon Ric' International Salon and Spa. I learned a lot, not willingly, but I'm grateful for the experience. After graduating esthetic school, my experience with job hunting was the worst. I figured now that I'm a dual licensed therapist I would be top pick! It was the opposite. I get asked often on why I thought this happened to me. My answer is always, I have no earthly idea. However, it was the best thing that could have happened to me because I don't think I would be where I am today if I was hired then.
SI: What opportunity taught you the most?
TB: The opportunity to work the trade shows taught me so much! Beginning in 2018, I trained and became a wax educator for Se-Brazil Wax. Even as a massage therapist, I would always attend different educational shows, and once I became an esthetician, it wasn't any different. I remember my first massage conference in Atlanta in 2011, to my first esthetic show in 2014 in Dallas. I learned early on the more I know, the more I can help my clients. Every chance I got I was at a show. So, I would see the different vendors at the shows and always wondered how awesome it would be to actually work a show. That thought came true a few years later, since then my company has been the one with its name on the booth.
Continue reading our exclusive interview with Terrance Bonner in our Digital Magazine...