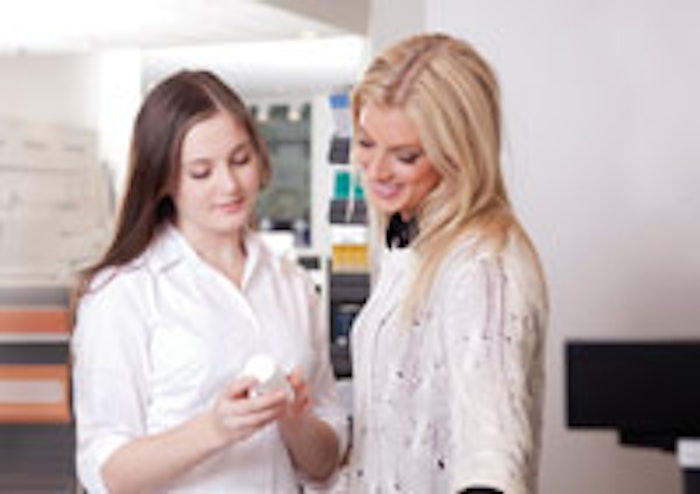 Business has traditionally been based upon hierarchy, and hierarchy relies upon sharply defined boundaries. These boundaries, in turn, lend themselves to an aura of secrecy. In many conventional businesses, from manufacturing to health care to finances and banking, this general approach manifests in a highly stratified, need-to-know culture in which information is shared sparingly, both inside and outside of the organization. The corporate rationale most often offered in regard to a secretive culture, especially when dealing with the public, is usually along the lines of, "You may love the sausage at the end of your fork—but trust us, you don't want to watch how it's made."
Redefining roles
Although that particular example may, in fact, bring out the dormant vegan in many, times have changed. Today's consumers do want to know what goes on in the businesses to which they give their financial support. This means that business may need to clean up its act, because current and potential clients expect access to the process and culture as the basis of their shopping and brand selection.
What this means to successful skin care professionals today is that the door is being forever closed on Middle Earth and the back-room mystique. Admit it: Some skin care professionals of decades past may have had a bit of a Hobbit nature to them. Extra points if you add crystals, candles, dream-catchers, smudging, wind chimes and singing whales. By choice, many often worked in small, dark treatment rooms located at the back of the store, far from the glare of bright lights and the blare of the pop playlist on the sound system. Also, far from hordes of people. Skin care professionals are often introverted and may be spooked by crowds. Of course, skin care treatments do require tranquility and privacy, but the future of the skin care industry is all about shining a bright light everywhere, starting with the expertise of the skin care professional, and redefining her role as educator and leader. Think of the skin care space these days as a theater: It's always showtime, and the skin care professional is center stage.
Creating transparency and immersion
The buzz words today are "transparency" and "immersion." Transparency relates back to the previous sausage metaphor. For example, you feel confident dining in a restaurant that offers a view of the working, open kitchen. This gives a secure feeling about the operation, that there are no dirty little secrets lurking in the prep of the dinner plate. Making the end-recipient part of the creative or production process helps banish doubt and build brand loyalty, although few professionals are willing to perform their duties in plain sight.
Immersion is the invitation from your business to the client to step over the threshold into your world. This requires a radical rethinking of your space—both your head space and your floor space. Think of the successful skin care facility as being a fully integrated hybrid of education, events and retailing. Each element informs and supports the others. Retailing really hits a nerve with skin care professionals; many have been trained to believe that they don't like selling.
But here's the thing: Selling retail products is good for the bottom line, because the profit margin on a tube of moisturizer is much higher than the margin on a professional service. So, welcome to the future.
Open your doors
What makes selling start to feel more natural to the reluctant therapist—and ultimately to become fun—is the interaction with clients on the basis of education and sharing knowledge. Break the ice by opening the doors once a month, revealing what goes on in the treatment room. Demonstrate to clients how a chemical peel is done, how a client's skin is evaluated and how the gleaming equipment is utilized.
From there, use the space as a gathering place for mingling, bonding and sharing ideas. Invite local experts in areas that interest clients—specialists in aging, sleep, stress, nutrition—any aspect of wellness, beauty and personal development. Invite clients on the mailing list via e-mail or text or whatever their preferred mode of contact, and offer samples, snacks and raffles for big-ticket prizes, such as treatments and product baskets selected personally for them, based upon their current skin analysis.
Learn to see your space with new eyes. The bad news is that high-end treatments aren't being booked like they used to be. OK, so it's time to move on. Offer clients, including the casual walk-in, the opportunity to play, touch, sample and learn. Create a nonthreatening skin bar setting where they can check out products and be engaged by informed team members. A skilled team easily transitions from an open-ended chat about skin to performing a quick but informative skin analysis. This can smoothly progress into a brief, targeted 20-minute express treatment when the client mentions that blemish forming on her chin or the bags developing under her eyes. This treatment, in turn, leads to a recommended sale, which feels organic, natural, easy, fun—and will bring the client back for more.
Transform your space in 10
Following are 10 tips to take your skin care business from a house divided—namely, treatment beds in back, cash register in front—to an immersive, integrated hybrid environment that will enhance the authority and expertise of the skin care professional and boost your bottom line.
1. Reimagine your business. Consider decentralizing the floor plan, and doing away with the old-school cash register and queue. Apple, Marks + Spencer and Nordstrom did this years ago, putting their sales associates out onto the floor with tablets to offer clients accessible expertise and instant transactions.
2. No secrets, no surprises. Choose to work with brands that you can really stand behind without flinching. If a skin care line is receiving terrible reviews online, don't pretend to not know about it. In the age of transparency, every decision must be made with the expectation that the public—the clients—will know all. For example, many mistrust credit card companies and other financial institutions for "trolls under the bridge"—hidden charges or fees mentioned in the very fine print at the bottom of the agreement. Avoid this kind of sneakiness.
3. Make contact. Creating a successful hybrid space means talking to people across all platforms. There is no avoiding social media, so use it to post and tweet in a seamless conversation with clients 24/7. They'll appreciate learning about same-day specials, last-minute openings and newly scheduled events.
4. Allow connection. Create areas where the spa team can interact with clients in a nonpressured way. Sampling always breaks the ice. Offer loyalty programs and easy-to-use touch screens on which clients may enter their contact information. Supply team members with hand-held devices to collect this information casually out on the floor. Then, treat these connections like gold.
5. Remove barriers. If the lobby looks like something from the television show Mad Men, sales are actually being prevented. Love the pencil skirt and the matte red lipstick, but that dated front desk, coffee table and sofa layout actually separates clients from the immediacy of their experience. Open up the space to lead clients directly into the sight lines of sales associates, guiding them along the way—both on the right and left sides of the main aisles—with eye-level merchandising "pops" of energetic color and display. There can be no blocks or dead spots in your floor plan—every square foot has to be activated to create conversation and exchange.
6. Instill trust. This is a deeply held aspect of a skin care facility's overall mission, which must be carried out at every level. One area where many small businesses drop the ball is keeping current on Facebook, website and e-mail communications. Someone on the team must be tasked specifically with grooming and nurturing these digital areas daily. An unanswered question on your website, for instance, makes clients think you're out of touch with today's world.
7. Reveal your process. Offer classes and mini-sessions in which you and your team, as well as other experts, talk about ingredients, treatments, equipment and how your services and products benefit the skin. Encourage questions; these are not threats to your authority, but rather opportunities for you to further demonstrate your expertise. Along the way, it is possible that you will discover gaps in your own knowledge. Let's hope so—this is an incentive to learn more.
8. Share knowledge. Do you have a "secret sauce"—a technique that you think sets you apart, makes you special and is the hidden key to your success? You may gain more clients and more respect from your peers if you give them access to what you know, what you learned and how you learned it. This commitment to educating yourself, your peers and your clients continually drives the bar higher in terms of advancing professional excellence.
9. Empower at all levels. Organizations take on a sort of resonant frequency. It can't always be heard, but it can be felt. This gets back to the idea of how company cultures are formed. If there are deep inequities, as often is the case in a traditional hierarchy, there's an aura of unhappiness, especially from junior members or people who effectively are at the bottom of the food chain. When team members feel devalued, first they disengage. Then they get nasty. It's easy to say, but success depends upon the enactment of empowering all team members equally. This means weekly meetings where team interaction is genuinely solicited with no risk of punishment from management if problems are voiced.
10. Incorporate a two-way conversation. Be sure to include clients in the conversation and let them know that what they have to say matters, whether good or bad. Inevitably, there will be an unhappy client. Do whatever possible to make it right and, more importantly, learn from it. True, there is the occasional client who is implacable and, once in a while, even a superstar skin care pro has a bad day. But every great service professional knows that client complaints always warrant the deepest respect and examination. Learning what people don't love is how great businesses create experiences that clients adore.
Everything that's exciting about skin care
The evolution of the skin care facility into a hybrid space offers many lessons. Most importantly, your space is an environment for learning. Professionals learn from each other, and from other experts in the field and related industries. This high level of knowledge is then moved out into the vast world of clients. Nothing infuriates today's data-hungry client more than feeling left out or left in the dark—including the murky depths of an unattended treatment room or the awkwardness of an ill-informed team.
The hybrid space that blends education for professionals and clients, treatment and service, and merchandising and retail, brings together everything that's exciting about skin care—and creating client appeal in every one of these areas. When all of these qualities are combined, the winning formula for building a solid clientele and a successful business in today's marketplace is born.
Heather Hickman is the senior director of U.S. education for Dermalogica and The International Dermal Institute (IDI) and has 20 years of experience in the skin care and spa industry as a spa manager and senior educator.