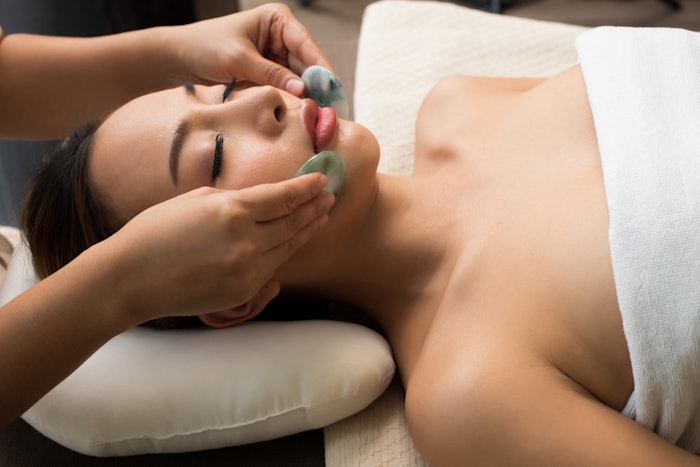 Woodlands Spa recently incorporated Crystal Hills Organics products and treatments into its spa menu. 
Radiance Facial activates the crown chakra and adds vitality and radiance to dull skin. It utilizes the Crystal Hills moon goddess oil infused with quartz crystals to promote positive energy, as well as a diamond collagen face mask, enzyme exfoliation and dry scalp massage with a delicate jade comb. It finishes with a full-body cleansing and sage smudging of the chakras. 
Crystal Massage is an 80-minute relaxing treatment using a custom body serum to combat dry skin. It includes a full-body exfoliation, Palo Santo smudging with chakra balancing and luxurious full body massage. The massage uses a Crystal Hills oil blends chosen based on which blend the guest is drawn to. A custom scrub is created for the exfoliation, and the therapist places crystals on the body to balance chakras. Guests leave with a corresponding Crystal Hills kit to take home, infusing harmony and positive energy into their space. 
Pearl & Jasmine Pedicure involves a mask formulated with pearl powder to rebuild collagen production, kaolin clay to cleanse and purify, microfined botanicals that gently nourish and exfoliate the skin, and hyaluronic acid to improve overall texture. This treatment includes nail maintenance and polish. 
"We take a holistic approach to treatments at the Woodlands Spa, focus on bringing mind, body and spirit in alignment when developing a treatment. The new year is a time for renewal and refocus; rituals can be an important part of this transition," said Katlyn Hatcher Director of Spa and Wellness Nemacolin.