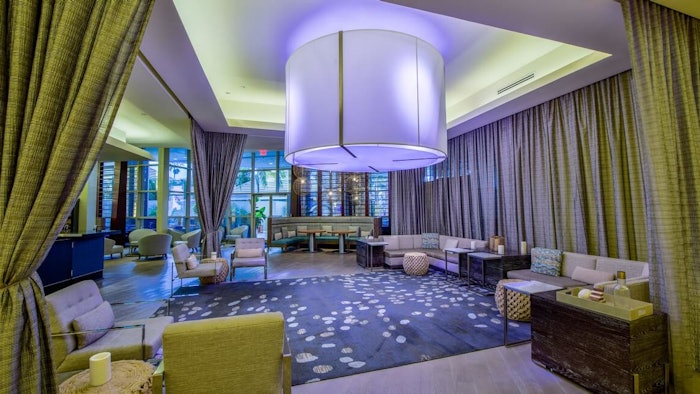 The Spa at Naples Grande Beach Resort, in Naples, Fla., introduced a self-guided spa treatment that utilizes touchless services, per an article from Naples Illustrated.
Related: SkinCeuticals Opens Sixth SkinCeuticals SkinLab Location
Some of Naples Grande Beach Resort's new treatments include NuCalm, Avacen and a Cryolift Pro Machine. The services do not require the touch of a masseuse or esthetician.
NuCalm is a neuroscience app that mimics the body's natural process of tiring the brain to sleep through applied neuropsychology and neuroinformatic.
Avacen is a muscle-relaxing device that increases microcirculation by applying thermotherapy and negative pressure to the palms of the hands, systemically treating the entire body. The service improves circulation and can cleanse the immune system by eliminating toxins.
The Cryolift Pro Machine is a non-invasive shaping device that uses focused pulsed ultrasound, cavitation, bio-polar radio frequency and semi-conducting cooling technology to destroy fat cells.