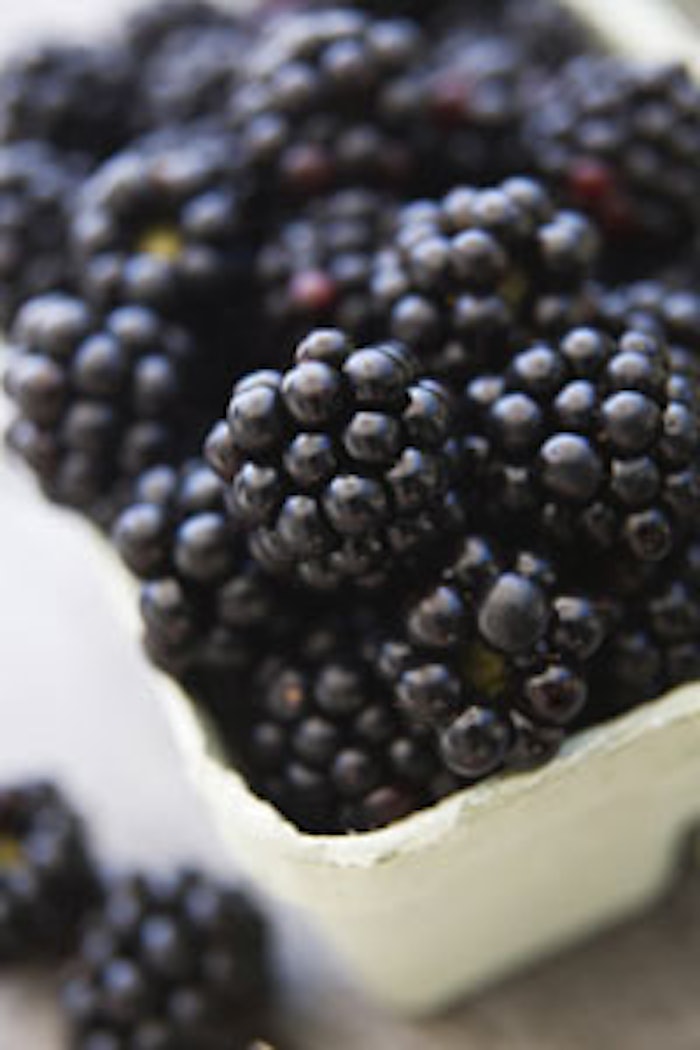 Summer wardrobes featuring bathing suits, tank tops and shorts also feature a lot of skin. But since we all know by now that a natural glow is far healthier than a suntan, how can we achieve vibrant, fabulous skin from the inside out? It all comes back to the foods we eat, says Joshua Fox, MD, medical director of Advanced Dermatology P.C.
A diet rich in healthy, nutrient-dense foods does more than nourish our insides—it shows on the surface, making the difference between sallow, dry skin and an outer fabric that's soft and resilient, according to Fox, who's board-certified in dermatology.
"The old cliché, 'We are what we eat,' really is true," Fox says. "What we eat helps determine not only how healthy our skin appears, but also how well it fends off summer perils such as too much sun. Eating a balanced array of foods is the top way to ensure we look our best while we're feeling our best."
Foods for healthier skin
If you think that a diet incorporating fruits and vegetables, whole grains, healthy fats and other nutritious choices contributes to healthier skin, well, you're right! But certain foods are particularly effective at boosting the glow in your complexion and keeping skin supple, Fox says. They include:
Blueberries, strawberries, blackberries and plums—The high antioxidant content of these yummy fruits is key to their skin power, since antioxidants protect cells from damage from "free radicals" such as sun exposure. This same damage protection helps guard against premature aging;
Green tea—Not only is green tea refreshing on a hot summer day, but it also releases catechins, a type of antioxidant with anti-inflammatory and anti-cancer properties. Drinking two to six cups per day can help prevent skin cancer and may reverse sun damage by neutralizing the changes appearing in sun-exposed skin, according to a 2007 study in The Journal of Nutritional Biochemistry;
Low-fat dairy products—Vitamin A, considered one of the most vital components of skin health, is abundant in low-fat dairy sources such as yogurt and skim milk. The form of vitamin A in dairy products happens to be "true A," a form that's bioavailable to everyone and impacts skin cell health;
Flaxseed, salmon, walnuts and canola oil—What do these foods have in common? All contain essential fatty acids, which fortify cell membranes. Since cell membranes hold water in, stronger membranes help skin cells hold moisture, leading to younger-looking skin; and
Tuna, turkey, Brazil nuts and whole-wheat products— All of these foods contain the mineral selenium, a nutrient helping to preserve a protein called elastin that keeps skin smooth and tight. Selenium may also help buffer against negative consequences of sun-damaged skin, according to research.
Treat yourself to healthier skin
While the list of skin-boosting foods is far from boring, many will be happy to learn it also includes a well-loved treat: dark chocolate. Also esteemed for its heart-healthy properties, dark chocolate contains flavonols, antioxidants that reduce roughness in the skin and protect against sun damage.
Another food Fox recommends for skin health isn't a food at all—it's water. "Good hydration is such a huge part of overall health—and something that most people take to heart—that it's gratifying to know that water also plays an important role in keeping skin looking younger and more healthy," he says.
"Truly, there are so many tempting dietary options to boost skin health that it's not at all difficult to strive for variety as you're making healthy choices," Fox adds. "Just a small effort to eat well pays off in ways everyone can see."
Joshua Fox, MD, is board certified and specializes in dermatology at Advanced Dermatology P.C., with 13 locations in New York and New Jersey.