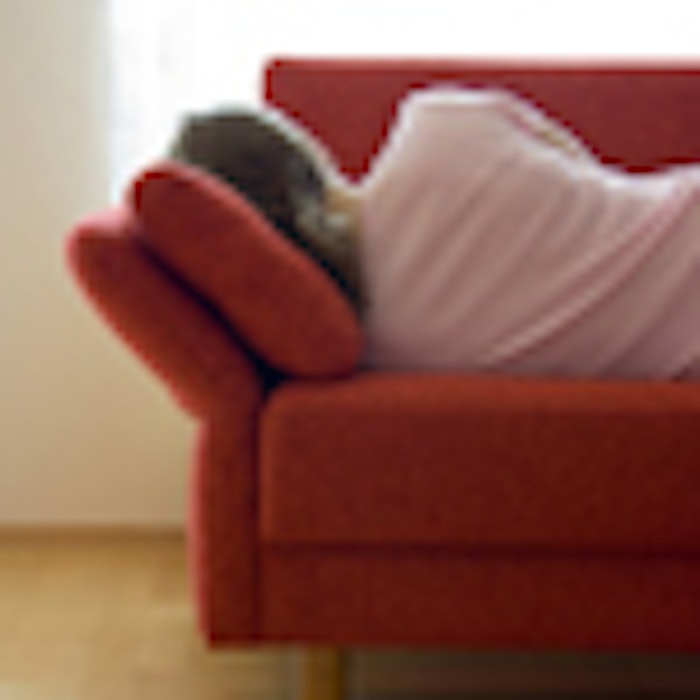 Only on SkinInc.com: Commentary from CG Funk, vice president—industry relations and product development for Massage Envy follows this article, providing verbiage for clients who need a good night's sleep, and explaining how massage can get them there.
The recent NSF 2011 Sleep in America poll finds pervasive use of communications technology in the hour before bed. It also finds that a significant number of Americans aren't getting the sleep they say they need and are searching for ways to cope.
Highlights of the poll include the following.
Many Americans report dissatisfaction with their sleep during the week. The poll found that 43% of Americans between the ages of 13–64 say they rarely or never get a good night's sleep on weeknights.
Communications technology use before sleep is pervasive. Americans report very active technology use in the hour before trying to sleep. Almost everyone surveyed, 95%, used some type of electronics, such as a television, computer, video game or cell phone at least a few nights a week within the hour before bed. Interestingly, cell phones were sometimes a sleep disturbance. About in one in 10 (9%)of generation Z'ers (13–18 year olds) say that they are awakened after they go to bed every night or almost every night by a phone call, text message or e-mail.
Baby boomers are less sleepy than generations Y and Z. Roughly one in five of generation Z'ers (13–18 year olds) and generation Y'ers (19–29 year olds) rate as "sleepy" using a standard clinical assessment tool (included in the poll) compared to about one in 10 generation X'ers (30–45 year olds) and baby boomers (46–64 year olds).
Coping with sleepiness through caffeine and naps. Americans are coping with sleepiness by drinking caffeine and taking regular naps. The average person on a weekday drinks about three 12-ounce caffeinated beverages, with little difference between age groups.
Sleepiness also played a factor in safe driving practices. Half of generation Y'ers (50%) say they drove while drowsy at least once in the past month. More than a third of generation X'ers (40%) and approximately a third of generation Z'ers (30%) and baby boomers (28%) also say so.
CG Funk, vice president—industry relations and product development for Massage Envy gives SkinInc.com tips for clients about how to ensure better sleep, and explains the role of massage in providing this.
Consider providing these seven helpful tips to clients when they leave your spa to help improve their sleep.
Recognize the importance of sleep. People are programmed to spend one-third of their lives sleeping, and there's a consequence for not doing it.
Have a routine. Go to bed at the same time, and get up at the same time.
Wind down. Turn off all electronics an hour before bed and wind down with a relaxing activity.
Change your environment. Make sure your bedroom is dark and cool, that there are no lights and beeps from equipment, and your bed is comfortable.
Avoid sleep saboteurs. Avoid caffeine late in the day. Likewise, stay away from alcohol, which might make you feel sleepy, but makes your sleep fragmented later.
Exercise. Exercise is hands-down far and away the best de-stressor out there. And less stress is great for sleep. Just don't exercise too close to bedtime.
Massage. Massage encourages a deep state of relaxation and reduces stress hormones which will allow the body to naturally relax in the evening.
How massage can help improve sleep
So how can massage help clients get their cortisol levels under control? You're less likely to have stress interfering with your sleep. There are some good studies that show that massage can actually reduce some of the stress hormone exposure. People who have sleep disorders typically don't get rested when they sleep. During a massage, they go into a deep state of relaxation, and rest, which can positively affect the body similar to sleep. Massage is essentially affecting the hormone levels. Studies have shown that massage increases serotonin, which increases the melatonin and helps circadian rhythms to reset. Help clients choose a type of massage that feels relaxing to them; good choices are Swedish massage, reflexology, hot stone therapy and cranial sacral therapy.