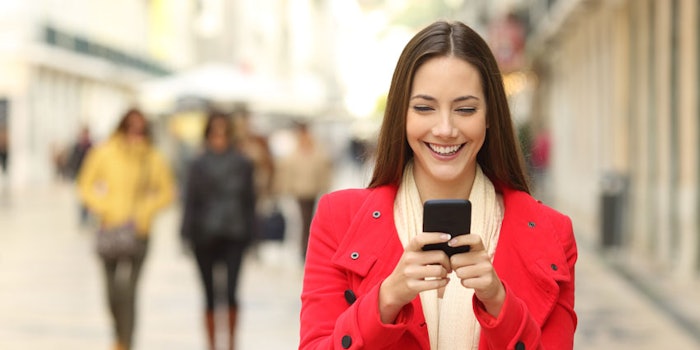 Digital detox spa treatments are becoming more and more prevalent, as our reliance on electronic devices continues. According to a recent study, perhaps more spas should consider designing therapies to ease the strain associated with the use of smartphones and digital devices.
A study presented by researchers at the Radiological Society of North America (RSNA) annual meeting found an imbalance in the brain chemistry of young people addicted to smartphones and the internet. Lead researcher Hyung Suk Seo, M.D., professor of neuroradiology at Korea University in Seoul, used magnetic resonance spectroscopy (MRS), a type of MRI that measures the brain's chemical composition, to test 19 young people diagnosed with internet or smartphone addictions. The test measured the severity of their addiction via standardized internet and smartphone addiction tests, focusing on the extent to which internet and smartphone use affected daily routines, social life, productivity, sleeping patterns and feelings of the test subjects. Researchers reported that the addicted teenagers scored more severely in depression, anxiety, insomnia severity and impulsivity.
Additionally, researchers performed a single MRS study on the control patients to measure levels of gamma aminobutyric acid (GABA), a neurotransmitter that slows down brain signals, as well as glutamate-glutamine (Glx), a neurotransmitter that causes neurons to become more electrically excited. Results revealed that the ratio of GABA to Glx was significantly increased in subjects with smartphone or internet addiction compared to the control group.
Seo believes increased GABA associated with internet and smartphone addiction may be related to the functional loss of integration and regulation of processing in the cognitive and emotional neural network part of the brain. This correlation could lead to a better understanding of the pathophysiology and treatment for addictions going forward.