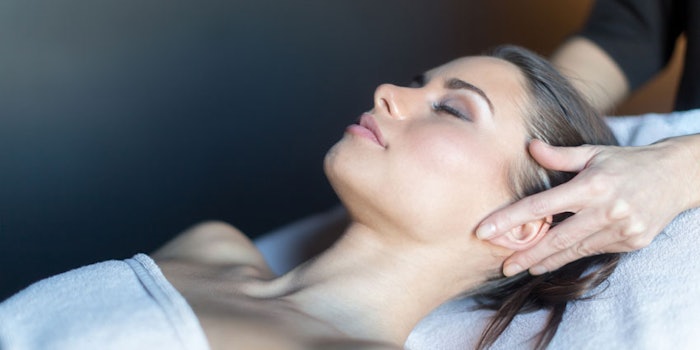 These 10 tips will help keep you healthy during one the germiest months of the year.
Wash your hands. Avoid touching your eyes, nose and mouth if your hands haven't been washed completely.
Adjust the facial bed and chair to be ergonomically correct. Hips and knees should be at a 90° angle. With both facials and waxing, your shoulders should be relaxed and in line with your hips. Support your body with core strength, not your back.
Follow manufacturer's directions for equipment use and maintenance. Clean steamers; keep proper filters and covers on microdermabrasion machines; replace frayed cords; and dry hands before touching any electrical appliances. Autoclaves also require regular maintenance.
Wear gloves. Do this while performing extractions, waxing and chemical peels to prevent cross-contamination and over-sensitizing your hands.
Prepare your United States Environmental Protection Agency (EPA)-registered disinfectant per manufacturer directions. Use tongs or gloves to submerge and remove tools to avoid chemical splashing and contamination.
Maintain a protective barrier between you and the client during extractions. For example, use a magnification lamp.
Drink water. Keep it in a closed container to keep debris and product from entering your water.
Refuel. Fitness expert and owner Ashley Selman of Evolution Trainers recommends: "Refuel with healthy snacks, such as almonds, apples, protein shakes, hard-boiled eggs and low-sugar Greek yogurt in between clients. This will help to stabilize your blood sugar and avoid excess insulin spikes, which leads to belly fat, and maintain your energy throughout the day."
Stretch. Counter-balance the motions you're using in the treatment room by stretching.
Practice proactive measures. These include taking multivitamins, getting plenty of sleep, scheduling a flu shot and participating in 20–30 minutes of physical activity each day.
Founder and owner of the San Francisco Institute of Esthetics and Cosmetology since 2002, Deedee Crossett is an industry pioneer for raising the bar of undergraduate education for cosmetologists and estheticians. She can be reached at www.facebook.com/deedee.crossett and Twitter @DeedeeCrossett #10things.