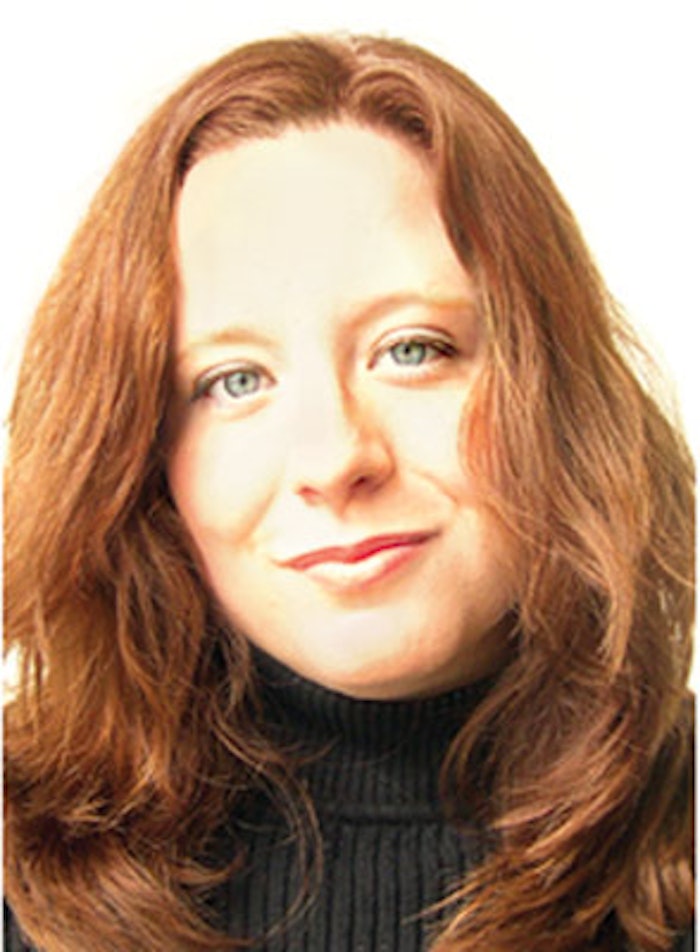 So, what's your opinion of yourself? It's a tricky question, but its answer determines so much about how you interact with people, the leaps you take with your life, and your ability to touch and trust other people.
Recently, Dove conducted a social experiment to illustrate how women are their own worst beauty critics. After watching the short film of this project (realbeautysketches.dove.us), I found myself incredibly touched by this rampant problem of how low self-esteem and self-perception plagues our clients and ourselves. In the experiment, Gil Zamora, a forensic artist, created sketches based on how various women described themselves; then, the women were asked to spend a short time with a stranger. Next, the stranger was asked to describe the woman. Most of the sketches from the stranger's point of view showed a more beautiful, happier ... and usually more accurate portrayal of the person.
This lack of self-esteem is something you see in your job every day. Your clients are very beauty-aware people and need your positive reinforcement to help improve their overall self-perception. This insecurity that people feel, I believe, goes even farther than beauty for women. Doubt is a constant in many women's minds and trusting in yourself is not easy, but it is so important in order for you to be successful in business and in life.
Take a moment this month to focus on naming three things you love about yourself before you go to bed at night, and then take the time to compliment others, including clients and co-workers, during the course of your day. Work against the desire to criticize yourself and accept that you are truly beautiful. Help your clients feel the same and their loyalty is guaranteed.
The Skin Inc. Silver Anniversary Giveaway
Skin Inc.'s 25-year anniversary celebration continues this month with a chance to win Acne Gel from PCA Skin, a company that leads the way in clinical skin care, and remains an authority in skin health education, and in the development of gentle, yet highly effective professional treatments and daily care products sold in more than 5,000 medical and esthetic practices throughout the United States. Simply log on to www.SkinInc.com/contest and fill out the form ... 25 lucky entrants will win!
Until next month,
Cathy Christensen
Editor
cchristensen@allured.com