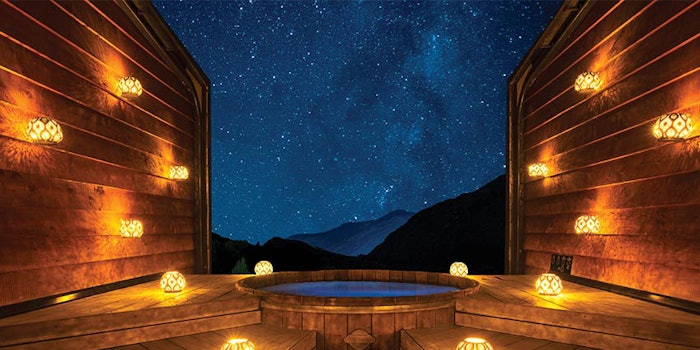 You have to journey far and wide to travel to New Zealand's most "instagrammable" spa, but the journey is worth it. Tucked away and perched on top of a cliff you will find The Onsen Hot Pools to be exactly as amazing as they sound. While traveling recently, I got the pleasure of experiencing the wellness provided by the spa's natural hot spring waters and mountain views. I also had the pleasure of interviewing Rachael Haydon, managing director of Onsen Hot Pools. Haydon walked me through the importance the spa places on tailoring their entire spa to its clientele, from developing their team and crafting their spa menu to testing new products and treatments.
Skin Inc. (SI): How did you get started in the industry?
Rachael Haydon (RH): My husband and I took over Onsen Hot Pools in 2016; we moved to Queenstown and fell in love with the place. This was our first experience in the spa industry. It was a big move, but we were looking for a challenge. We renovated the facilities, adding on massage suites in 2017. With the support of the amazing team around us, we developed Onsen Hot Pools Retreat and Day Spa to what it is today.
SI: How do you create outstanding service?
RH: At Onsen, we offer a range of options to suit all of our clients' relaxation needs. The relaxation and pampering we offer here are second to none in the region, as endorsed by our recent win in the 2019 World Luxury Spa Awards and our partnership with Tourism New Zealand. We are confident that our facilities and staff are best in class, and we are committed to helping provide a memorable Onsen retreat and day spa experience for all of our customers. We have a relentless focus on recruiting the best staff so we can help provide the best experience for all our customers. Like any business, we know we won't get it 100% right all the time, but we are continually reviewing the way we do things, and we always welcome feedback from valued customers.
Continue reading about these hot pools in our Digital Magazine...