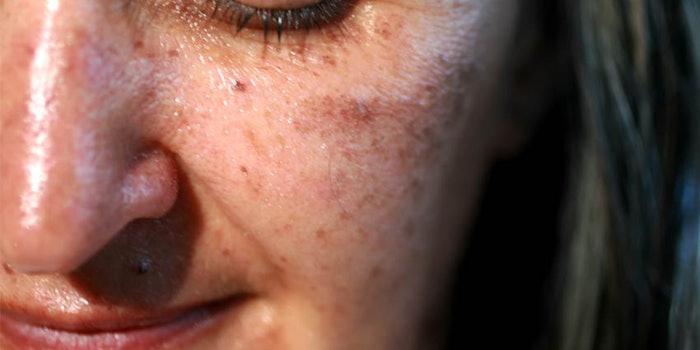 Overexposure to the summer sun and heat can result in sunspots, dry skin and exacerbated skin conditions like rosacea and melasma. While skin care professionals should always evaluate any new marks on the skin, most concerns can be treated with a combination of skin care products and in-office treatments, according to an article from the Seattle Times.
Related: Treating Sun Spots
Kate Dee, M.D., founder of Glow MediSpa in Seattle, says that severe sun damage can't be treated with topicals alone, and recommends three in-office treatments: peel, broadband light photorejuvenation (BBL) and laser treatment.
These skin care treatments usually take place over three sessions, as best results and patient comfort require only a portion of skin turnover on each visit. The recommended treatment depends on skin type, skin conditions involved, and the individual, according to Dee.
Skin type is based on melanin production, which also acts as sun protection. Some of the worst sun damage is seen in fair-skinned redheads.
For those with medium-to-dark skin, careless use of BBL or lasers can leave behind hyperpigmentation or hypopigmentation.
Peels involve applying a gently exfoliating chemical that peels off the surface skin over several days, taking any pigment damage with it. It is a good fit for all skin types.
BBL uses a machine to target pigmented brown and red lesions. The age spots will crust over at the surface and slough off after a few days, revealing fresh skin. It is a good fit for lighter skin types and younger individuals with issues limited to color and tone.
Laser treatment resurfaces the skin with gentle laser energy, stimulating collagen production and reducing fine lines, wrinkles and sun damage. A good fit for multiple forms of summer skin issues and anti-aging prevention. Patients experience mild skin redness for 24 hours and a sandpaper-like skin texture for up to a week. The treatment is safe on light to medium skin types.
After completing the treatment series, topical creams, vitamin C and antioxidant treatments can help preserve any procedure results but staying out of the sun is critical.
Dee recommends developing habits to protect skins, layering moisturizer and sunblock in the daytime to provide ongoing defense and using retinol in the evening to help with anti-aging.