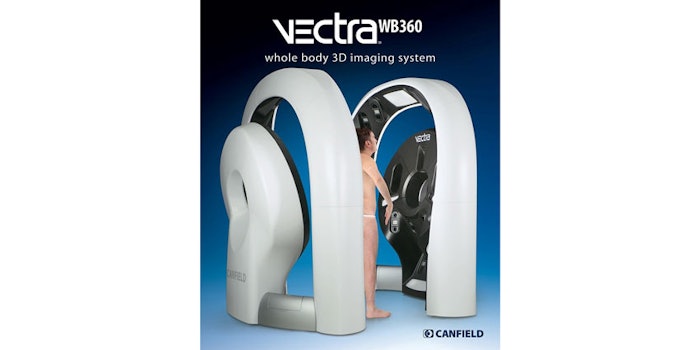 The University of Queensland's Diamantina Institute received a $10 million grant that will be used in part to install 15 VECTRA WB360, which is a whole body imaging system, across Queensland, New South Wales and Victoria. The installment of this device is part of the establishment of the ACRF Australian Center of Excellence in Melanoma Imaging and Diagnosis; the center will combine the 3D imaging technology with the VECTRA WB360 to help advance the detection of melanoma.
"Melanoma is Australia's national cancer with Australians experiencing 12 times the global incidence–it is the most common cancer in Australians aged 15 to 40," H. Peter Soyer, professor, director of the Dermatology Research Centre at the University of Queensland, said.  "Early detection is the key to saving lives and to achieving our vision of a world without melanoma."
The VECTRA WB360 3D imaging system works by capturing a total 3D body image, which can significantly improve lesion surveillance, increase patient comfort and reduce appointment time and health care costs. Each system is estimated to be able to do 3,000 examinations per year, which amounts to 100,000 captures within three years.