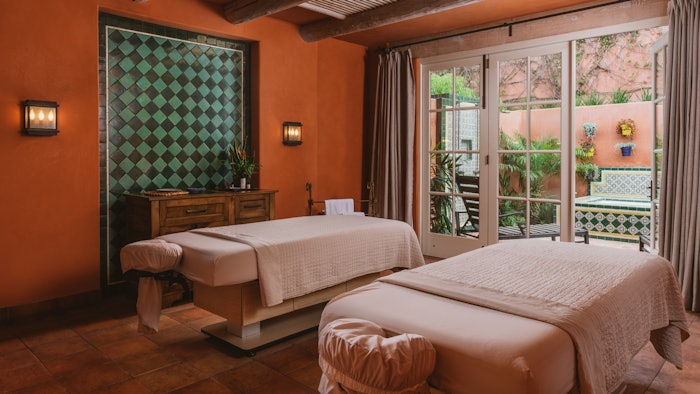 Photo courtesy of Rancho Valencia
Springs the ideal time to refresh your treatment menu with new devices, technology and treatment techniques. Rancho Valencia's The Spa launched wellness experiences for guests to enjoy and for professionals to draw inspiration from including offering Emsculpt NEO and IV Therapy.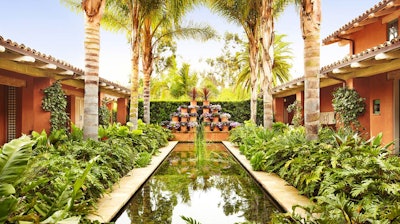 Treatment Highlights
Emsculpt NEO
This non-invasive body shaping procedure uses radio frequency heating for fat reduction and high intensity focused electromagnetic energy (HIFEM) for muscle strengthening and toning in a 30 minute session. The treatment results is fat reduction and muscle growth. Treatment areas include the abdomen, glutes, hamstrings, inner and out thigh biceps and triceps. A series of four treatments is recommended for optimal results. 
Related: 4 Facials for Spring-Ready Skin
IV Hydration Therapy
IV hydration therapy is a treatment that involves intravenous delivery of saline, amino acids, vitamins and minerals. By administering the fluid through the veins, it allows the therapy to move quickly through your bloodstream. The fluids inside an IV bag depend on the type of therapy the patient is undergoing. It is an easy, painless and relaxing way to replenish the body. 
Rise and Shine: This treatment's mix of essential vitamins and minerals replenishes electrolytes, rehydrates the body and boosts energy levels. The therapy promotes mental clarity and focus, and can aid in jet lag and hangover recovery. 
Immunity Booster: The treatment provides a high dose of vitamin C and other nutrients to boost the immune system and speed recovery from common airborne illnesses
The Fountain of Youth: This formula promotes healthy heart, brain, skin, hair and nails. The therapy Includes glutathione, the most powerful antioxidant, critical for immune function and detoxification.