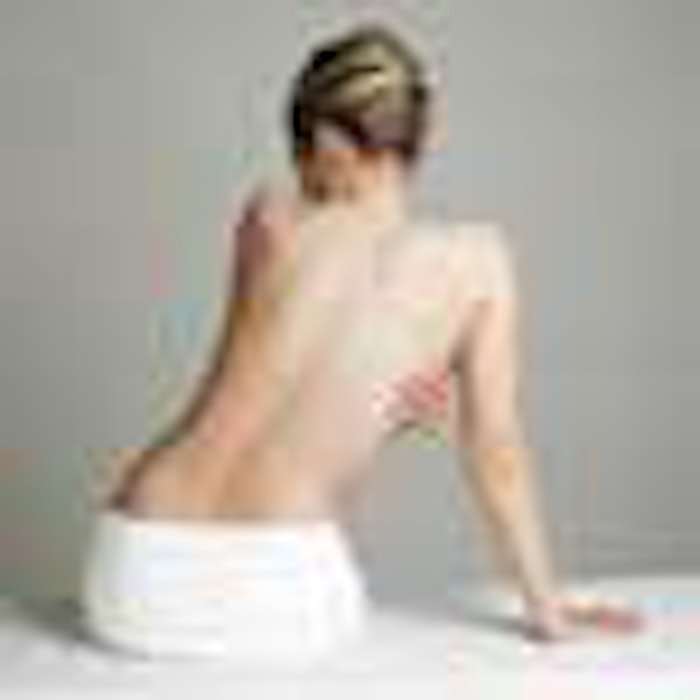 Only on SkinInc.com: Commentary from Krista Bourne licensed esthetician and esthetics education director for Episciences, Inc., follows this article giving tips about how skin care professionals can raise skin care awareness in their communities, especially among teens and preteens.
For many young adults, the serious health consequences of tanning have been shown to have little impact on their behavior when it comes to sun exposure. But with spring break around the corner, dermatologists are urging people—particularly young adults—to practice proper sun protection and understand the importance of early detection of skin cancer, the most common type of cancer.
Speaking recently at the 69th Annual Meeting of the American Academy of Dermatology (Academy), dermatologist Brett M. Coldiron, MD, FAAD, clinical associate professor of dermatology at the University of Cincinnati in Ohio, presented new statistics pointing to an increase in nonmelanoma skin cancer and why young people are at an increased risk of developing this disease.
Coldiron reported that in a recent analysis of Medicare claims, data showed that treatment performed for nonmelanoma skin cancers in the United States nearly doubled from 1994 to 2006. Specifically, the total number of new nonmelanoma skin cancers in 2006 was estimated to be more than 3.5 million.
"While the American Cancer Society estimates more than two million new skin cancers will be diagnosed this year, our research shows that the annual incidence in 2008 could actually have been be nearly 3.7 million," said Coldiron. "This is especially troubling as our estimate only includes Medicare patients, which means this could be even higher when young people are included in the count."
Although both basal cell and squamous cell carcinomas can be easily treated if detected early, Coldiron noted that the long-established culture of tanning for the sake of vanity often includes annual spring break vacations to sunny climates that glamorize tanning. The fact is that ultraviolet (UV) light exposure, both natural and artificial, has been proven to be the most preventable risk factor for skin cancer.
"As dermatologists, we know that it is hard to change behavior, even in the face of proven scientific evidence," said Coldiron. "Attitudes about tanning are no different, as studies have shown that even though people know that overexposure to UV light can lead to skin cancer, they still tan. We need young people to realize that tanning for cosmetic reasons now will ultimately negatively affect their appearance later and even increase their risk for skin cancer."
To minimize your clients' risk of skin cancer, the Academy recommends that everyone Be Sun Smart:
Generously apply a broad-spectrum water-resistant sunscreen with a sun protection factor (SPF) of at least 30 to all exposed skin. "Broad-spectrum" provides protection from both UVA and UVB rays. Re-apply every two hours, even on cloudy days, and after swimming or sweating.
Wear protective clothing, such as a long-sleeved shirts, pants, a wide-brimmed hat and sunglasses, where possible.
Seek shade when appropriate, remembering that the sun's rays are strongest between 10 

AM

and 4

PM

. If your shadow is shorter than you are, seek shade.
Protect children from sun exposure by playing in the shade, wearing protective clothing, and applying sunscreen.
Use extra caution near water, snow and sand as they reflect the damaging rays of the sun which can increase your chance of sunburn.
Get vitamin D safely through a healthy diet that may include vitamin supplements. Don't seek the sun.
Avoid tanning beds. UV light from the sun and tanning beds can cause skin cancer and wrinkling. If you want to look like you've been in the sun, consider using a UV-free self-tanning product, but continue to use sunscreen with it.
Check your birthday suit on your birthday. If you notice anything changing, growing, or bleeding on your skin, see a dermatologist. Skin cancer is very treatable when caught early.
Krista Bourne gives SkinInc.com six tips on how to build skin cancer awareness in the community for safer skin and increased spa recognition.
Providing skin cancer awareness education for consumers—especially younger kids and teens—is incredibly important for skin care professionals, because estheticians, not physicians, are often the first point of contact with consumers of any age. Following are a variety of ways that skin care professionals can reach out to the community to provide this life-saving information.
Team up with a nurse practitioner or physician's assistant from a local dermatology office to provide a day of skin cancer screening to a school or other community organization; then, recommend skin care products and services that can help repair, protect and prevent sun damage.
Spend a day in health classes at junior highs and high schools in your local area, and teach students about the dangers of skin cancer. Bring along your skin scanner with UV lamp to show the kids what's happening beneath their skin that isn't visible on the surface.
Volunteer at a local health fair, and present a session on skin cancer awareness. Bring along a skin scanner so people can see their skin's damage, and then make product recommendations to help address their concerns.
Offer to present a skin cancer awareness presentation at business luncheons attended by health or business professionals throughout your local community. Make follow-up appointments to provide skin consultation with skin scanning at their own office where makeup can be removed for a better look at the skin. Nurse practitioner and physician assistant associations in your area may be a good place to start.
Offer to teach community education skin cancer awareness classes through your city, and also your local junior college. Inquire whether you can pass out business cards in order to get the word out about your business.
Many times, local sporting events, such as healthy heart walks and breast cancer walks, have a medical tent available for people to receive eye exams or hearing exams. Team up with a local dermatologist to provide skin cancer screenings and referrals.