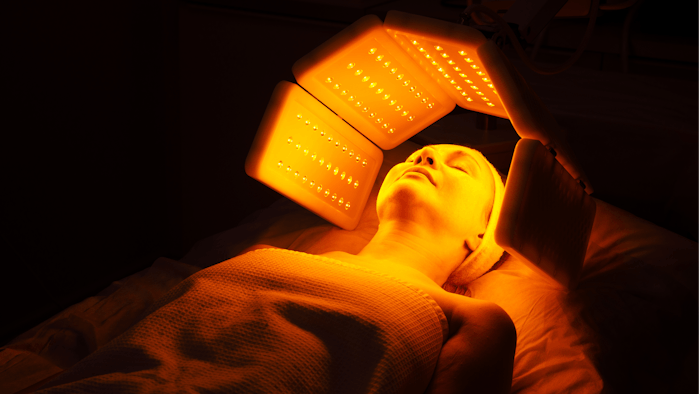 Spa treatments are constantly evolving to meet changing needs of consumers. To keep up with the latest insights and trends, MediSpa Media detailed their top five medspa treatment trends in 2023, including laser and light therapies and cryo sculpting.
Related: 10 Most Skin Care Obsessed States in US
1. Cryo Sculpting
Cryo sculpting uses cold temperatures to cause blood vessels to contract and pores to tighten, resulting in firmer-looking skin. It allows clients to target and eliminate stubborn pockets of fat, without resorting to surgery. The treatment also has minimal downtime.
2. Red Light Therapy
By utilizing low-level red wavelengths, red light therapy stimulates collagen production, evens out skin tone and reduces inflammation. It's a non-invasive option that can address a range of concerns, from anti-aging to acne treatment and even hair growth stimulation. In addition to loving in-spa sessions, consumers are scooping up LED masks and devices to continue their light therapy at home.
3. Hydrafacials
Hydrafacials combine exfoliation, deep cleansing and intense hydration to give the skin a healthy and youthful glow. This customizable treatment is suitable for all skin types and targets concerns like clogged pores, uneven texture and hyperpigmentation.
4. Plasma Lasers
Plasma lasers use ionized gas to deliver targeted energy to the skin, promoting collagen production, tightening sagging skin and reducing the appearance of wrinkles and scars. Whether it's a non-surgical eyelid lift or skin resurfacing, plasma lasers offer remarkable results with minimal downtime, according to MediSpa Media.
5. IV Therapy
IV therapy has been slowly growing for its anti-aging benefits in addition to its general health benefits. Customized IV infusions deliver essential vitamins, minerals and nutrients directly into the bloodstream, helping to increase energy, improve immune function and enhance hydration.