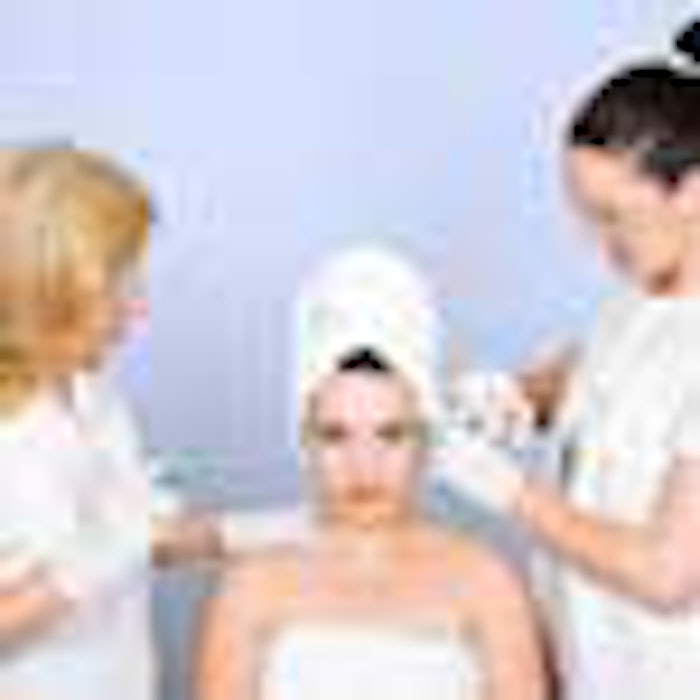 New survey results recently released by the American Academy of Facial Plastic and Reconstructive Surgery (AAFPRS) showed three-fourths of the procedures performed by the academy's surgeons in 2010 were nonsurgical, highlighting a trend that more people are choosing nonsurgical procedures to delay more invasive surgical procedures. The survey results also showed that the number of procedures performed annually has risen 45% in the past two years, with a 16% increase in nonsurgical procedures.
A majority of surgical procedures, including face lift, revision surgery, rhinoplasty, forehead lift, chin augmentation, lip augmentation and scar revision increased in cost from 2009, which may be one reason why people opted for less invasive surgeries. In addition, surgeons reported performing fewer lip augmentations, hair transplants and collagen/cosmoderm/cosmoplast procedures in 2010.
"Nonsurgical procedures are an excellent option for some people, with the added benefits of lower costs and shorter recovery time; two things that are consistently important to those considering facial plastic surgery," says Jonathan M. Sykes, MD, president of the AAFPRS. "We have been seeing a trend during the past few years that people who want to look and feel younger and rejuvenated are turning to nonsurgical, less invasive procedures to obtain the refreshed look they want."
The most common nonsurgical procedures last year were Botox and hyaluronic acid injections. Surgery is still popular, with the most popular cosmetic surgical procedures in 2010 being rhinoplasty, face lift and blepharoplasty (eyelid surgery).
Procedures vary by age/gender
Women, who made up 83% of the recipients of all surgical and nonsurgical procedures in 2010, continued to be the most likely candidates for all plastic surgery other than hair transplants, although the procedures varied greatly by age. Women under age 35 opted for less invasive procedures. The most common nonsurgical procedures for women under age 35 were Botox injections (65%, up from 58% in 2009), hyaluronic acid injections (51%), microdermabrasion (23%) and chemical peels (22%).
Face lifts, blepharoplasty, ablative skin resurfacing and rhinoplasty were the most common surgical procedures performed on women overall, while Botox, hyaluronic acid injections and microdermabrasion were the most common nonsurgical procedures in women overall.
Women between the ages of 35–60 most commonly underwent brow lifts, face lifts, blepharoplasty, Botox, chemical peels and filler injections, which all showed at least a 5% increase from 2009. Filler injections and chemical peels increased 12% and 26%, respectively, since last year.
Rhinoplasty was the most common surgical procedure performed on women between the ages of 22–34, with 84% of all rhinoplasties, versus 23% or less of other procedures, being performed in this age group, up 9% from 2009.
Men also saw their share of surgical and nonsurgical procedures last year, with Botox, hyaluronic acid injections, rhinoplasty and hair transplants being the most common procedures performed.
Ethnicity also plays a role. Two out of five surgeons have also reported an increase in their Asian-American, Caucasian and Hispanic patients in 2010. Among the four different popular cosmetic surgeries, African-Americans and Hispanics were most likely to have received rhinoplasty (78% and 62% respectively). Asian-Americans were most likely to have received blepharoplasty (47%) or rhinoplasty (44%), while Caucasians were more likely to get rhinoplasty (42%, up from 26% in 2009), followed by face lifts (36%).
Patients are more educated. Physicians agree that patients are more educated about plastic surgery than in recent years, despite patients receiving most of their plastic surgery information from friends. Surgeons also reported that patients are split in their concern between the results and cost when making the decision to undergo facial plastic surgery.
The data for this study was collected directly by AAFPRS on the Web between Dec. 21, 2010 and Jan. 8, 2011, using SurveyMonkey.com, a website for conducting self-designed Web surveys. The survey was e-mailed to only AAFPRS members who are American Board of Facial Plastic and Reconstructive Surgery (ABFPRS) certified. ICR, headquartered in suburban Philadelphia, analyzed key findings using data obtained from the SurveyMonkey site. One hundred and fifteen surgeons responded to the survey. The number of respondents this year is consistent with the number from previous years.