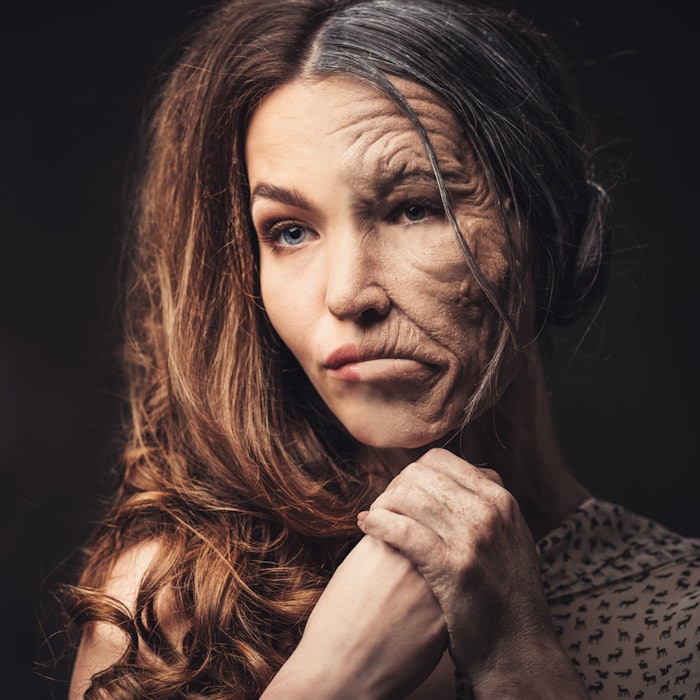 Clients often visit the spa to have treatments and purchase products that help reduce wrinkles and fine lines. In the spa professional's quest to help them look lounger, it is important to understand the fundamentals of how the face ages.
Val Lambros, M.D., clinical professor of plastic surgery at University of California, Irvine, has contributed to literature in regards to how the face ages. At the Aesthetic Meeting of the American Society for Aesthetic Plastic Surgery in Las Vegas, he presented, 3D Facial Averaging, which is the aging progress shown in 3D images through a 15-year time span.
"If you listen to 10 plastic surgeons or dermatologists expound on the subject [of facial aging], you will hear at least eight explanations for what happens and how," explained Lambros. "Most of these explanations have little to do with the process, but quite a lot to do with the surgical techniques designed to make aging faces look better."
Revealed Discoveries
The 15-year study aimed to understand the progression of facial aging with a comparison of old and young patients in photographs in the year 2000.
"Starting in 2005, I began to use a 3D camera to scan plastic surgeons, since they show up to plastic surgery meetings at intervals," said Lambros. "Since 3D images are digital, they can be analyzed mathematically."
In 2015, Lambros averaged hundreds of images of faces together as one image and animated another hundred images in an age group of 50 years and older to show the progression of aging.
According to Lambros, his study found the thinning of the lips influence the base of the nose, which pulls the tip of the nose toward the lip, in addition to influencing the nasolabial crease.
"These images have not been seen in plastic surgery and show in the clearest possible way what happens to facial shape with age," explained Lambros. "Some aspects are known and easily seen and some are new to this study."
Further Aging Studies
Lambros has conducted other research that suggests vertical descent of skin and subcutaneous tissue is not a major cause of aging. This research can be found in a 2007 study he  published in Plastic and Reconstructive Surgery. He have been a strong component of filling rather than pulling in facial plastic surgery.
Source: Cosmetic Surgery Times