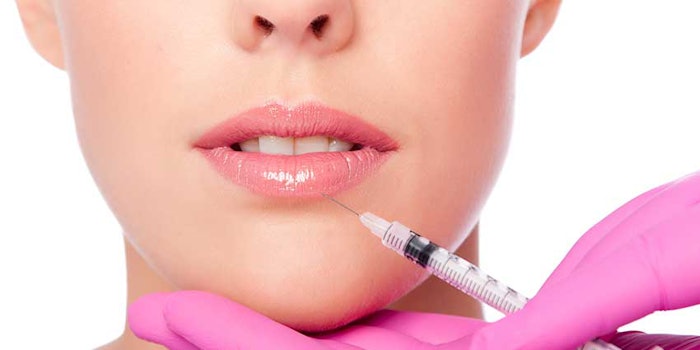 Galderma has received approval from the U.S. Food & Drug Administration (FDA) to use a small blunt tip cannula with its Restalyne Silk product for lip augmentation.
The cannula in question is a thin, flexible tube with a small opening on the side, through which the hyaluronic acid dermal filler is injected into the lips. According to the brand, this approval will expand options for approved lip injection techniques.
"In the ever-evolving landscape of esthetic procedures, medical professionals are continuously looking for new tools and treatment options to ensure our patients are receiving optimal treatment outcomes for their specific needs," said Sabrina Fabi, M.D.
FDA approval came about after a multicenter, 12-week study in which 60 male and female subjects—age 23 years and older—received injections via the small blunt tip cannula. Using the Global Aesthetic Improvement Scale (GAIS), a treating investigator found improvement in the upper and lower lips in 98% of subjects after 12 weeks. Besides swelling, subjects reported side effects to be mild and having resolved within seven days.
"A commitment to continuous innovation in support of esthetic professionals to achieve high patient satisfaction with natural-looking results is our core focus," said Alisa Lask, vice president and general manager of Galderma's U.S. Aesthetic & Corrective business.