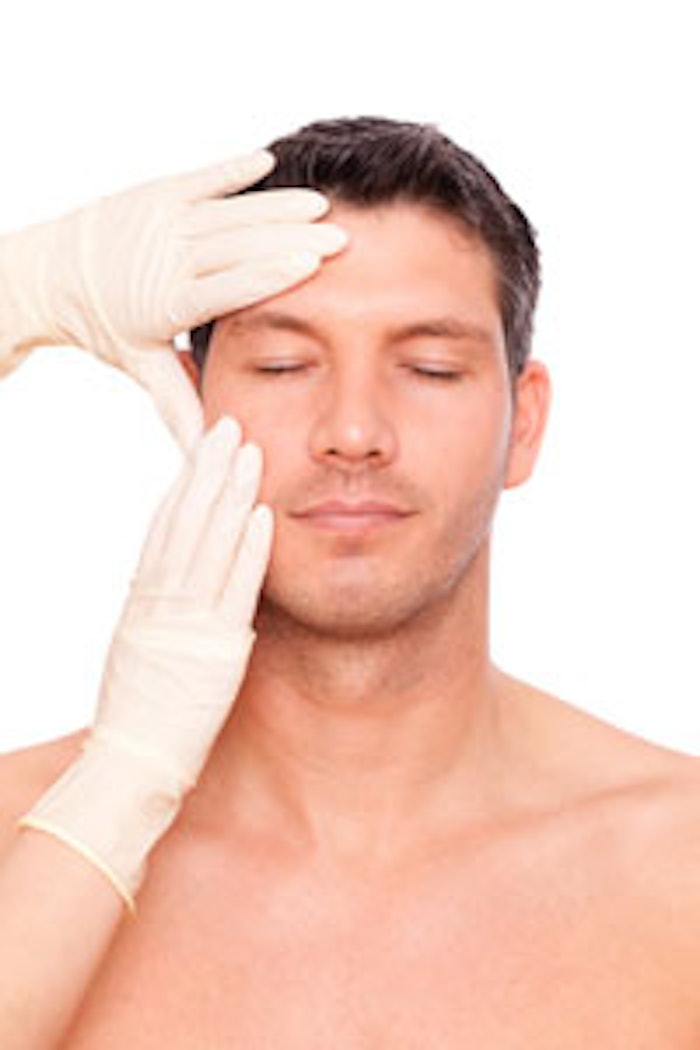 The United States economy is still slowly regaining its momentum, growing at a weak pace of only 1.8% in the first quarter of 20131; yet, one industry continues to boom despite the sluggish pace. Minimally invasive cosmetic procedures are on the rise, with 12 million performed in 2011. Surprisingly, men accounted for about a million of those procedures, up 56% from 20002. Skinspirations, a Tampa Bay nonsurgical cosmetic center, says that men are now seeking a variety of cosmetic procedures, but unless adequate research is done beforehand, they can be left with less than desirable results.
A growing number of men are exploring the possibility of cosmetic procedures than ever before, and many professionals say that the reasoning behind a man's decision to undergo cosmetic procedures often vastly differs from that of a woman's:
Men are feeling more pressure to remain young and youthful-looking in a highly competitive job market3;
Men not only feel competitive with younger competitors in the workplace, but also with the celebrities seen on the covers of magazines and the red carpet; and
Men often want to "look as good as they feel"4.
Owner of Skinspirations, Cynthia Elliott, MD, says that her patient demographic has gradually shifted over the years, and more men are opting for noninvasive options such as Botox injections and chemical peels.
"Interestingly, the driving force behind these procedures for men is less exterior than that of women—women want to be perceived as more beautiful, while men want to be seen as masculine and powerful," said Elliott. What attracts men to noninvasive methods, per Elliott, are the perks when compared to surgical procedures:
Noninvasive procedures are typically quick, varying from several minutes to an hour or more, and most require little preparation beyond topical numbing cream;
The cost is generally less than half the amount of surgical alternatives;
Recovery is rapid—slight bruising and mild discomfort is common, but most patients can return to work immediately; and
Noninvasive options are often gradual and relatively unnoticeable, leaving little indication that work has been done.
For those men who are simply seeking cosmetic procedures for a quick rejuvenation, Elliott insists on considering the following.
Look for a practitioner with experience in treating men. Inexperienced practitioners may be unfamiliar with the differences in treating men versus women. Men tend to avoid dramatic appearance changes, leaning more towards subtle results that appear natural.
Know and understand the potential risks. With every procedure, there is a chance that something could go wrong. Find out the risks and complications that could arise, as well as their potential costs.
Maintain realistic expectations. Noninvasive treatments are not miracle workers—Botox, for instance, can do wonders for muscle lines that aren't deep, but it may take several treatments to soften creases that have been deeply etched in over years. Results for many procedures take several days to become apparent, and they typically don't last forever.
Also important to remember, per Elliott, is that certain procedures must be adapted to avoid giving men a feminized appearance. "Men want their looks to resonate with how they feel on the inside—they don't want to look weathered with age, but they also don't want to look exaggerated," says Elliott. "A slight, well-trained hand is best when administering treatments—specifically injections—to men."

 

Elliott is a former emergency and trauma doctor with the experience and expertise to perform a wide array of nonsurgical procedures in her Tampa Bay cosmetic facility. With a practice devoted exclusively to cosmetic and laser procedures, Elliott is often sought out to perform fillers, chemical peels and other minimally invasive options.

REFERENCES