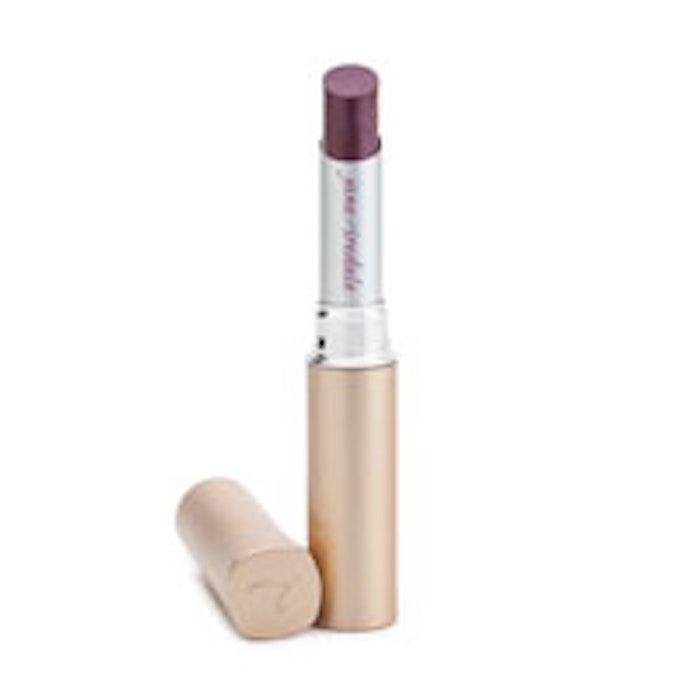 jane iredale—THE SKIN CARE MAKEUP says seductive beauty without ostentation is the overriding theme to keep in mind when considering which sumptuous tones and trends to invest in for the winter.
Wine-stained lips
Cabernet. Bordeaux, Merlot ... wine-stained lips are everywhere and there isn't a bottle to be found! Sultry yet dramatic, statement wine-toned pouts are one of the easiest ways to update your new season look. Choose a vibrant color with a flat finish.
Metallic lids
Shimmery makeup is not just for tweens and teens anymore. Metallic accents are everywhere this season from bags to eye shadows, so if you're reluctant to invest too much in what might be a short-lived trend, a glamorous makeup look is the next best strategy for making a statement.
Minimalism
Nothing can compete with the nude look of natural tones, healthy glow, wide-open eyes and power brows. This look emphasizes the natural beauty of a girl, her freshness and youthful allure.
Retro lashes
Made famous by leggy Brit model Twiggy in the '60s, bottom-heavy flutter is making a comeback.