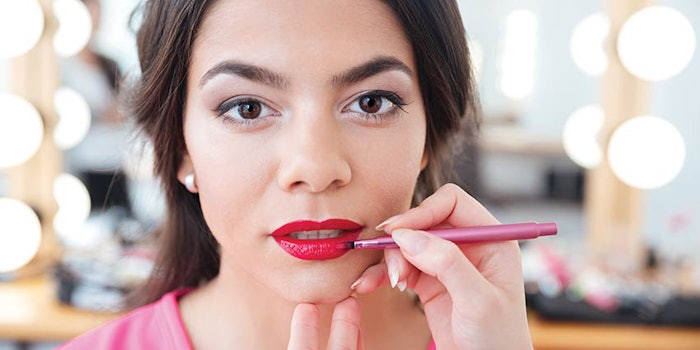 Your clients have all seen the perfect lip look on social media that they want for themselves. The challenge for us as makeup artists is that not all lip shapes are the same, not all lips are prepped and exfoliated prior to the makeup booking, and we don't always have the exact color as the picture the clients shows us as their makeup inspiration. Through trial and error, I have a few tips and tricks to share that address these concerns.
As makeup artists, we come across several obstacles during makeup applications. We do not always have the advantage of giving our clients helpful tips weeks ahead of time, so that they can properly care for their skin and lips before their appointment with us.
3 Prep Steps
Sometimes we just need a quick, easy fix so that the makeup goes on smoothly and looks like a flawless application regardless of dry lips. I keep three products in my kit to help give a quick fix to the client's lips if they are dry.
1. Sugar scrub. The first product is for clients with flaky skin. I keep a sugar scrub that I put on a spatula and apply to the lip area. I then ask the client to exfoliate. I also always keep a spray bottle with me and esthetician wipes in case I am working on a site where there is no water, so that I can remove the product.
2. Lip balm. Once the product is removed, I apply a nourishing lip balm. When selecting a lip balm, be sure to use something that has quality ingredients so that it nourishes the skin and also gives a quick fix to this issue.
3. Primer. I also have a primer made for the lip area if the lips need a little extra care or if the client has lines around the lip that concern them.
Continue reading about the best tips for treating lips in our Digital Magazine...