Brows frame the face, and you may find that your clients are becoming more obsessed with achieving perfect brows. In years past, clients spent up to an hour on their brows in the morning. They struggled finding the right tool, the right color, the right texture and getting their eyebrows even. Due to these struggles, it was obvious a procedure to solve these challenges would be in demand.
Microblading Emerges
Enter microblading—the dominant brow procedure for the past few years. When it entered the market, many beauty professionals rushed to get training on the procedure that promises natural-looking hairs utilizing a semi-permanent micropigmentation method. This service has made a lot of clients who may not have considered procedures like this before, actually start to look into it as a viable option, and the market is definitely growing.
Digital Edition Link: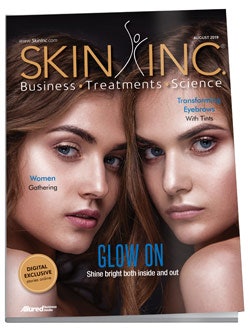 Learn more about perfecting the ombre brow treatment in your spa for your clients in our digital edition!