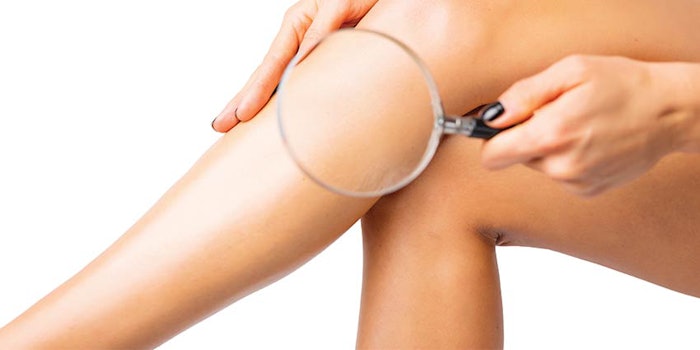 Many have experienced the suffering of low self-esteem, depression, and loss of femininity when dealing with unwanted hair growth," says Lourdes Cornelius, owner and founder of Electrolysis for You.
According to the American Family Physician, unwanted hair is a recurring problem that is often not addressed within the primary care setting.1 Some physicians have neglected the issue altogether, leaving women in the dark. However, the process of removing unwanted hair permanently has given light to those who have begun the process of electrolysis.
Electrolysis
According to the Department of Medicine (Dermatology), electrolysis has been a process utilized by licensed technicians to achieve permanent hair removal since 1875. Dr. Charles Michel originally discovered the technique through the removal of ingrown hairs within eyelashes (trichiasis).2 As opposed to non-permanent hair removal methods such as waxing and threading, electrolysis is the only U.S. Food and Drug Administration (FDA) approved permanent hair removal process.3 It is also largely recognized by the American Medical Association (AMA).
Electrolysis is a method of removing individual hairs from the face or body. It is versatile due to its ability to inhibit new hair growth for all shades of skin and hair types—a major advantage when compared to non-permanent removal processes.3 Medical advancement has led to the design of electrolysis by destroying the hair with chemical or heat energy by utilizing a fine sterile probe that is inserted into each hair follicle, and then carefully removed individually with tweezers.4
There are three main methods of electrolysis: galvanic, thermolysis and a blend of the two.
Galvanic. Galvanic converts normal body salts and water within the follicle into a chemical that destroys the papilla of each hair follicle.
Thermolysis. Also known as diathermy or radiofrequency, thermolysis generates heat from the current which cauterizes and destroys the dermal papilla.
Blend. The combination of utilizing both the galvanic and thermolysis techniques can also be used.4
Continue reading about electrolysis in our Digital Magazine...
Kelly Hack holds a master's of science degree in journalism, along with a versatile professional portfolio including investigative, educational, feature, and profile writing. Hack strives to capitalize her knowledge-base to provide readers with information that is accurate, concise, and pertinent.
Lourdes Cornelius, is a licensed electrologist. and her practice Electrolysis for You is currently located in Winnetka, Niles, and Lincoln Park, Illinois. For more information regarding her practice and the realm of electrology, visit Electrolysisforyou.com.