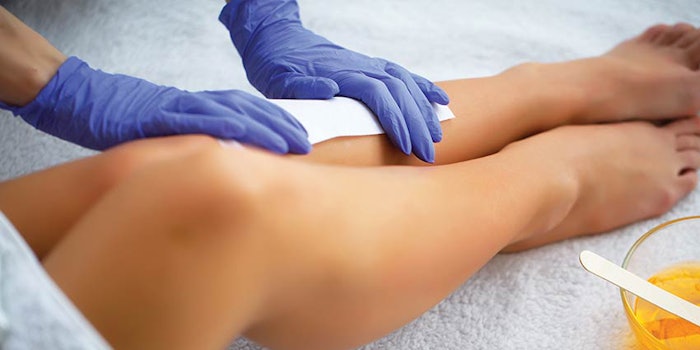 Approximately three months ago, our world forever changed—as did our industry. Gone are the days (for now) of gathering at the spa or salon to have a good time with your friends while getting your beauty treatments done. Now, we are looking at new protocols and safety measures that need to be put in place even before a technician may return to work. Some states are ready to go, while others have been told they may not reopen for the foreseeable future. Estheticians who are approved to go back to work don't want to for fear of catching COVID-19, and other estheticians have been raring to go and aren't afraid to move forward full steam ahead. Let's explore how we can maintain safety measures while also staying on top of our waxing game.
Reopening: Safety Measures
There are so many deciding factors when it comes to this. As a self-employed esthetician, do you throw caution to the wind and reopen even though the numbers are rising? If you are an esthetician who is a W2 employee and your employer wants you to come back to work even though you don't feel ready, what do you do?
I can't give you an answer as to if there is ever going to be a perfect time to reopen your spa. For me, the answer is simple. When I was in school, I was taught this basic principle as part of my esthetic education: maintain universal precautions by treating everyone as if they have an infectious disease from the start of their service to the end of it. In doing this, you are protecting yourself and your clients. I still hold this belief true, and I believe it is one of the main reasons why I have been a successful esthetician.
Never having been a big people person, it also pleases me that social distancing and face masks are considered to be the normal in most places now. Why in the world when getting waxed do clients want to have company is beyond me. It is a very private and sometimes sacred experience. To accommodate this, I have implemented an appointment only schedule with no waiting room and a locked door. I advise my clients that they need only show up at their appointed time, and I allow myself enough time in the schedule to check them in, perform the service, check them out and sanitize without having to have clients overlap one another.
When my client enters, it is completely necessary for them to wash or sanitize their hands and have a face mask on before entering my studio for my safety and theirs. I also prefer a face shield along with my mask for more protection. Again, this is not out of fear of COVID-19. It is always better to be more protected.
Check out more tips on opening your spa for waxing treatments in our Digital Magazine...