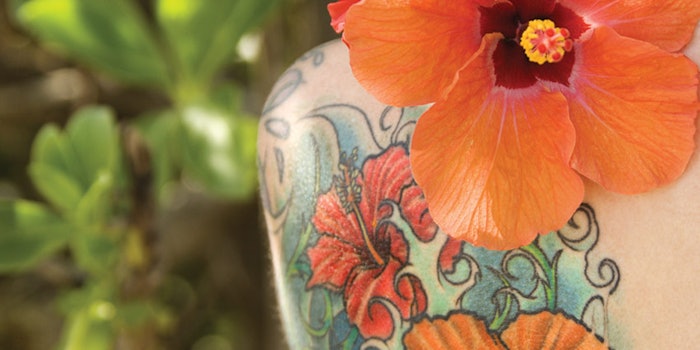 Waxing is for hair removal, right? Yes, but tattoo waxing is a new concept with a whole new spin. Tattoo waxing is used to prepare the skin prior to a tattoo, and it can be used to maintain the brightness and longevity of the tattoo. What? Yes, tattoo waxing is a popular trend for estheticians to offer. Anytime you can offer a new sought-after waxing service, it's a win-win for you and your client. You will be mesmerized by tattoo waxing videos on YouTube. They take an old, dull tattoo and make it like new again.
The relationship between the esthetician and the tattoo artist doesn't end with microblading and permanent makeup. In 2019, tattoo waxing services will explode. Add this new service to your waxing menu now to be ahead of the curve.
Why Tattoos?
Tattoos have become more mainstream. The tattoo reality show "Ink Master" has aired 11 seasons with no end in sight. Around 40% of millennials have at least one tattoo,1 while many others have more than one. For people 40-49 years of age, 30% have tattoos. Women are more likely to be tattooed; it's estimated that 58% of ladies have a visible or not-so-visible tattoo.2 The tattoo industry is a $3 billion dollar industry. That is a big client base to tap into.2 How many times have you offered a new service to a client that they didn't even know they needed, like lashes, upper lip wax, lash lift or brow tinting and now tattoo waxing? Your clients will thank you. In addition, many women are likely to go with a friend to receive tattoos together. Ask your client who she is going with to get her tattoo, then, wax her as well and get a double booking. Let's learn the why and how of tattoo waxing and start with both pre- and post-tattoo waxing.
References
Digital Edition Link: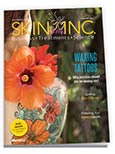 Learn more about the benefits of pre- and post-tattoo waxing and how you can add this service to your treatment in our digital edition!