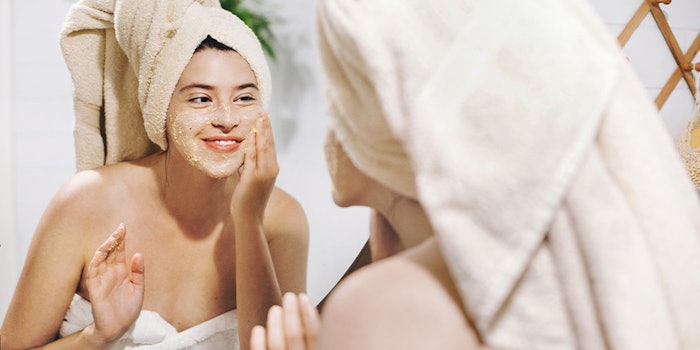 Slugging has nothing to do with snails but everything to do with hydrating the skin.All you need for this trend is a heavy-duty occlusive.
Related: TikTok Trend: Skin Icing
Slugging is done by applying a heavy-duty occlusive  right before bed after completing all other skin care steps, per Mbg Lifestyle.
This can be applied by warming the product in your hands and then pressing it into the skin. 
Pros:
Seals the skin's barrier,

Help prevent water loss, 

Builds the moisture barrier.
Cons:
Traps dead skin,

Increases surface oil, 

Can be messy to sleep on, 

Can cause acne.
With this being said, the best candidate for slugging would be those with dry and sensitive skin, not acne-prone or oily skin. 
Before this is done, have clients test it once and see how the skin reacts. Alicia Yoon, celebrity esthetician and founder of Peach & Lily suggests, "In the winter, [I'll slug] maybe a handful of times throughout the whole season. I might do it for two or three days in a row, and I usually find that does the trick for me." 
Although this trend may work for some, with the availability of sleeping masks, we think there might be better options out there.