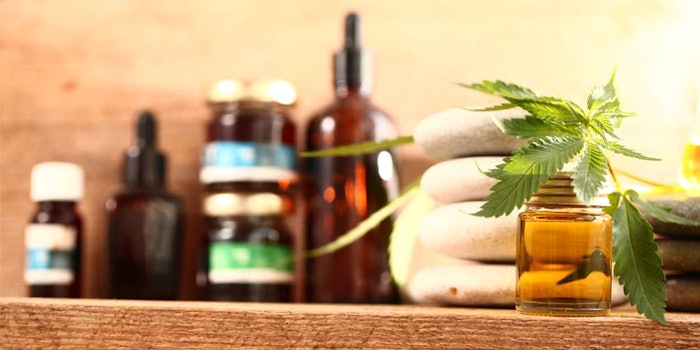 CBD oils are increasingly popular in spa and wellness treatments due to their ability to reduce inflammation and soothe muscles, making them useful for people suffering from chronic pain and arthritis. It is most common for a spa to incorporate CBD oils into a massage.
Related: Breaking Down CBD Product Use by Generation
Here are eight U.S. hotels currently offering CBD-enhanced wellness treatments, courtesy of Travel and Leisure.
The Ritz-Carlton, Amelia Island, Florida
Their CBD offerings include a consultation with a therapist on how CBD can impact wellness goals. They also offer a CBD-infused bath.
Edgewood Tahoe Resort, California
Their lineup includes a CBD massage that uses heat to loosen muscles and layers in warming CBD oils.
Topnotch Resort, Vermont
Topnotch's CBD massage uses a house CBD blend and aromatherapy as a natural source of pain relief. The massage recipient gets to take the aromatherapy blend home.
The St. Regis Aspen Resort, Colorado
Remède Spa at the St. Regis Aspen Resort experiments with several unconventional treatments, including cannabis-infused massage therapy and a CBD massage that utilizes anti-aging CBD lotion.
Equinox Hotel New York
Equinox Hotel New York's CBD treatments are intended for pain relief and recovery, using CBD balm and massage to heal muscles, improve alignment, and prevent injury.
Solage, Auberge Resorts Collection, California
Rather than offering a CBD treatment, The Spa at Solage lets guests add CBD enhancements like a CBD balm to any spa offering.
The Standard, Miami Beach
Their CBD treatment is called The Royal Chill, and it specifically incorporates Lord Jones High CBD Pain & Wellness formula. The Lord Jones formula is applied during a reflexology foot massage, following a foot bath and scrub.
Ojai Valley Inn, California
Their CBD offering includes CBD-infused oils to reduce body inflammation and relieve pain over the course of a massage.