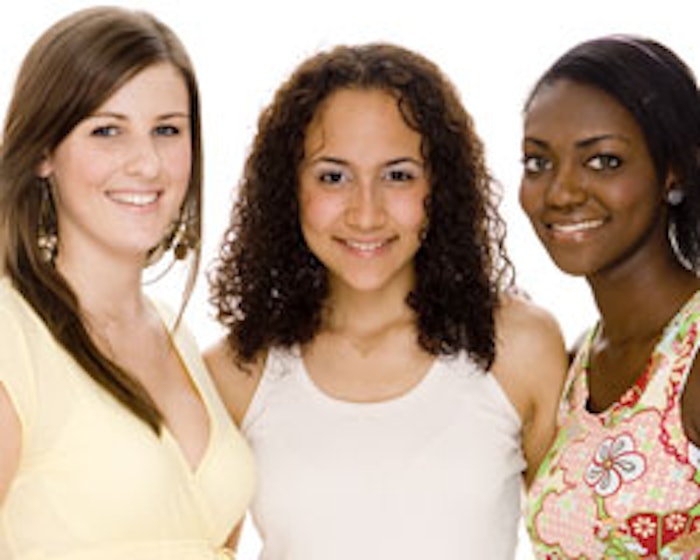 In a blog post titled "Kate Who? The Rise of the Everyday Woman," Mintel's Roshida Khanom looks at the power in the beauty of everyday women—and what beauty brands are doing to promote that beauty.
She writes, "Ten years ago, research by Unilever revealed that only 2% of women considered themselves beautiful. In response Dove's Campaign for Real Beauty launched worldwide. The aim? 'To create a world where beauty is a source of confidence and not anxiety.' In other words, to challenge the highly photoshopped, socially accepted perception of beauty, so the remaining 98% of women could begin to enjoy how they looked in themselves. Back in 2004 it began with a billboard campaign. Dove's ads featured ordinary women who did not fit the stereotypical images of beauty. The bulletins showed unedited photos of 'real' women encouraged by an invitation to vote as to whether she was 'grey or gorgeous?', 'fat or fabulous?', 'wrinkled or wonderful?' and so on, causing viewers to question their initial perceptions of these women. Was it your own view? Or the one society prompted?"
Khanom continues, "Later, in 2006, the Evolution advert was launched; a time-lapsed video showing the process of an ordinary woman being made up and photoshopped for a traditional billboard advert followed by the line 'no wonder our perception of beauty is distorted.' The process, which included enlarging and moving her eyes, lengthening her neck and slimming her face, demonstrated how unrealistic society's concept of beauty really is. More recently, Dove's campaign has focused on the internal perception of one's own beauty; after all, the initial problem was that women weren't feeling beautiful in themselves. But Mintel's Body, Hand and Footcare UK 2013 report shows that women still show more concerns over body issues than men. An amazing 62% of women are worried about dry skin, and 42% are worried about excessive weight. Young people are particularly more concerned with certain areas of their body, with 18–24-year-old's showing an above average interest in cosmetic surgery as a result (Attitudes to Cosmetic Surgery 2013). Clearly the battle against low body confidence is far from over.
"However, Mintel's trend The Real Thing reveals that brands need to get real about having a 'real' image. In fact consumers are craving products and experiences that come with a stamp of authority and authenticity. Parts of the fashion industry are listening and, as consumers are becoming more selective over what they spend their hard earned cash on, some fashion brands and retailers are looking to engage audiences by using real people and real life stories that people can relate to," she notes.
Khanom also discusses how fashion houses such as DKNY and Marc Jacobs are addressing this phenomenon by connecting with real people, and also notes retailer Barneys efforts with transgender models. She goes on to write, "These ad campaigns stand out. Whether it be to challenge a socially accepted status quo like Dove, or by using even more non-traditional models like Barneys, they are more likely to capture a viewer or users attention. As fashion retailers are needing to be more innovative and unique in connecting with their audience, Mintel predicts that models will become increasingly non-traditional and trends like the selfie movement may be taken advantage of by retailers. While the number of these real campaigns is certainly growing, Mintel's Colour Cosmetics UK 2014 report found that 56% of 16–24-year-old women still believe that advertised images of color cosmetics do not represent an achievable look. So there's still plenty of work to do, and opportunities for this trend to grow, both for brands already committed, as well as others who haven't yet joined in. So happy 10th birthday to Dove's Real Beauty Campaign, keep up the good work, and may many more companies join you."
This content is adapted from an article on www.gcimagazine.com.