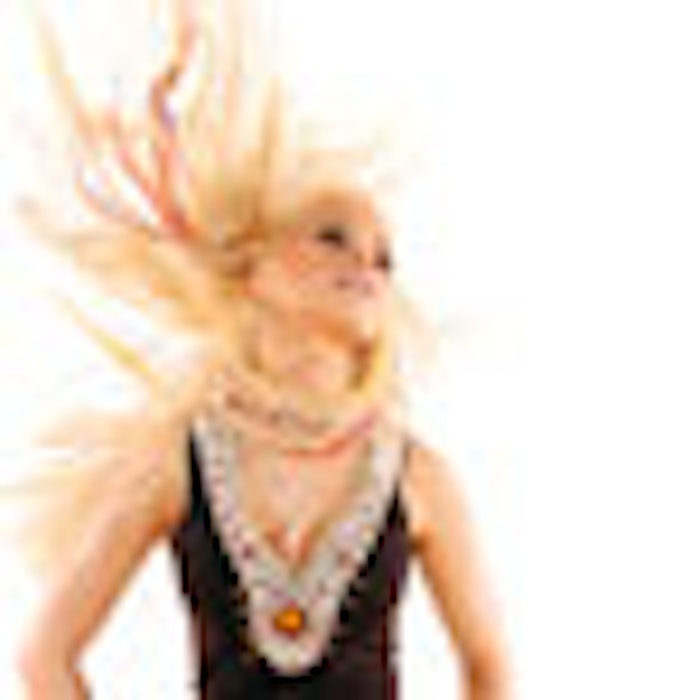 The Global Spa & Wellness Summit recently announced the winners of its fourth annual "Spa of the Future" Student Challenge Competition. Top honors went to the University of Denver for its creative Power Spa for teen girls, while Cornell University, the University of Houston and Penn State University received second and third place awards respectively.
Each year leading universities submit designs for the most innovative and potentially profitable spa of the future, competing for cash prizes and global industry recognition. Student teams are responsible for developing all the conceptual and financial details of their project, and are then assigned a professional architect to bring their ideas to life.
Not only first prize, but a standing ovation, went to the University of Denver's Defiant!, a spa that rejects the typical "pampering-patronizing-pink-and-sparkly-manicure" teen spa model to tackle the emotional, physical and social needs of real girls. Cornell University's mente spa & studio, which reimagines the loud, exclusively body-focused gym as a sanctuary of social and intellectual engagement, took second place honors. Penn State University's greenhouse concept, marrying intense sustainability practices with a southern hospitality approach, and the University of Houston's ModerNature social spa, revolving around principles from the Slow Movement, tied for third.
"The judges were floored by the quality, detail and creativity in each school's submission, with many observing these students delivered more innovative, thoughtful business plans than most professional consultants do," said Cornell Professor Mary Tabacchi, co-coordinator of the Student Challenge. "Numerous delegates said they would employ these students in a heartbeat."
Sue Harmsworth, Challenge co-coordinator and CEO and Founder of ESPA International also noted, "Given that a major research report just released at the summit revealed that there is a serious industry 'talent gap,' with far more jobs for well-educated spa operators and managers than can be filled, these, and other extraordinary students worldwide now pursuing careers in this industry, have very bright futures ahead."
Hot-button issues explored at the 2012 Summit included the need for spas to more aggressively address "mental wellness;" to reach younger people (where lifelong health habits are formed); to embrace new technologies that can forge ongoing, supportive client connections; and bolder sustainability practices--all of which, interestingly, were key elements of the winning student projects.
2012 Spa of the Future Winners
1st Place: University of Denver ($1,000 prize)
Student team: Lian Duan, Molly Tompkins, Jing Wan
Faculty Advisor: Dr. Cherri Young
Partner Architect: Cameron Zentz, Director, HBA Architects
30% of U.S. spas may offer teen treatments, but usually as an afterthought, and often with a "cutesy, bubble-gum" vibe. Defiant! takes a defiantly new approach, dedicated to helping today's independent, stressed-out, body-conscious teen girls become mentally and physically confident. Designed as a girl's "Fourth Place" (not home, school, the mall), self-care, self-acceptance and support (from the all-female staff) play starring roles.
Swiping her "D-Life" card at "Debut" (the reception desk) girls enter a fun, high-tech, social place. They can hang out in "Daydream," the pillow- and iPad-packed central lounge, where they can order from the healthy café, Devour - or hit the "Debauchery Den" with its "Dirty Girl" mudbaths and "Drip-Drop" rain walk. At "Define" (the fitness studio) hip-hop dance, punk aerobics and meditation are on offer; at "Defuse" (the spa, with shorter, affordable treatments) girls can get acne treatments or post-soccer-game leg massages; at "Devotion," teens meet privately with staff for help with issues they face. Enrichment programming (at the Defiant! website and app, and throughout the spa) spans motivational speeches from female CEOs to advice on dealing with mean girls. Smart technology abounds: from rewards for Foursquare check-ins, to allowing parents to confirm online their daughter is safely at the spa. Smart marketing strategies also abound: from the wide array of party packages and membership levels (that always reward bringing friends), to local flash mob approaches.
2nd place: Cornell University ($500 prize)
Student Team: Mariko Fujiko-White, Andrea Menotti, Hamid Peezeshkian, Yuliya Teterina
Partner Architect: Hugo Gagnon, Founder, Hugo Gagnon Studio & Architect, DCYSA Architecture & Design
The Concept - mente spa & studio
For people turned off by the loud, competitive, hyper body-focused (mindless) experience that is the modern gym, mente offers a serene, brainier solution. A whole-person approach designed to work out the mind as much as the abs, mente creatively combines spa, moderate exercise and intellectual enrichment in a civilized, social environment.
Members take personal or group classes, such as yoga, tai chi, qi gong and stretching, and at the Sanskrit-themed spa, guided meditation before and during treatments is key to mental engagement. The design conjures the world of art and the imagination, and seminars on wellness topics, such as healthy sleep and stress-reduction, and on literature, art, architecture, science, history and travel, are as regular as the fitness schedules. At mente, one can sit by the fire and have tea, meditate in the Tranquillity Room or take watercolor classes with a local painter. Other "brainy" solutions: online videos allow members to access classes wherever they are – membership pricing is based on revenue management – and a unique spa store offers everything from yoga gear to curated literature selections.
3rd place (tie): Pennsylvania State University ($250 prize)
Student Team: Ben Dillan, Lydia Hanks, Emma Leach, Marina Volpe
Faculty Advisor: Professor Anna Mattila
Partner Architect: Patrick Burke, Principal, Michael Graves & Associates
The Concept – greenhouse The name captures the two core elements of this spa concept: "green" for its wide-ranging sustainability focus, and "house" reflecting the ways Savannah's southern hospitality is interwoven throughout the design and programming. If it's "green" this spa has it: the reuse of historic buildings, low VOC building materials, solar energy and rainwater collection. And the indigenous note is hit hard: from treatments like Savannah River Rock massages and fruit salad facials, to the use of on-site-grown vegetables and herbs at the spa café and in the many cooking and DIY spa product classes. Greenhouse also offers several getaway suites to attract Savannah's many tourists.
3rd place (tie): University of Houston ($250 prize)
Student Team: Andyshea Saberioon, Armaghan Sadegh Begi, Kate Sornson, Na Zhang
Faculty Advisor: Associate Professor, Su Gibson
Partner Architect: Jenna Buell, Designer, HBA Architects
ModerNature revolves around the "seven outposts of slow beauty," from meditation, to self-expression, to "mindful consumption," and is inspired by the healing Turkish hammam environment. Social interaction is key, as evidenced by the prominent cold and hot lounges (with unique salt walls). Sustainability is also key: from the complex water conservation systems to the recycled building materials. Technology is integrated throughout: from web-based revenue management and booking, to the many iPads for spa-goers to use. A conceptual standout: the focus on employee engagement, with the second floor devoted entirely to employee well-being, and formal staff training ongoing.