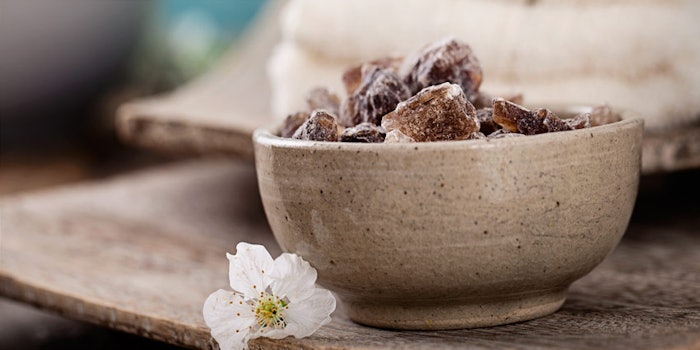 Skin Inc. is gearing up for Face & Body Midwest 2017. Many vendors will be debuting new products at the spa conference and expo on January 21-23, 2017 at the Donald E. Stephens Convention Center in Rosemont, IL. Here's a small sneak peek of what you can see while at the expo. 
Booth 1416
Created to complement neuLASH's Lash Enhancing Serum, neuENVY Peptide Mascara conditions, volumizes and lengthens the look of lashes. The mascara is designed to deliver the look of amazing volume and definition while nourishing peptides and conditioning ingredients help protect and strengthen lashes.
Booth 1409
The Effective Anti-Aging Enzyme Peel helps accelerate skin cell replacement for a brighter and more even complexion. The treatment requires zero down time and will not cause intense redness or post-treatment peeling and is ideal for all skin types. Alpha hydroxy acids aid in smoothing and brightening, while organic cucumber, aloe vera and chamomile flower extract cool and hydrate newly exfoliated skin.  
Booth 1318
The Nourishing Hair Oil is comprised of a blend of lightweight organic oils, including argan oil and camellia seed oil that help to moisturize hair and create a healthy shine. The lip balm and lip therapy sticks are made with organic cocoa butter and shea butter to hydrate and protect lips all day long. Both formulas are available in clear, pink, peony and plum hues.
Booth 1022
The 50+ AHP Booster is a powdered formula that contains a blend of liposome aloe vera and hyaluronic acid concentrate to help resuscitate compromised barriers by hydrating, healing and softening the skin. Aloe and hyaluronic acid help to reduce inflammation and irritation, and increase hydration levels to the epidermal cells. This results in plumped and smoothed skin, increased elasticity, repaired tissue, and enhanced collagen synthesis for firmer skin tone and a more youthful appearance. The creamy milk cleanser with rosewater is a soothing, hydrating cleanser ideal for post-peels and other resurfacing procedures, or for compromised, rosacea and sensitive skin treatments. Goat's milk and rose flower water create a creamy wash that leaves skin soft and clean.
The Triple Stem Cell mask combines Swiss apple, grape and açaí berry stem cells, bilberry extract and marine collagen with elastin complex to rejuvenate aging skin and replace damaged cells. The mask helps rejuvenate and activate cells and provide a calming and anti-inflammatory effect. 
FIRST by Make Up First is comprised of three color palettes. The wax-based formulations are manufactured by Le Maquillage Professionel and can be used on the face, lips and cheeks. The three palettes include:
Corrector Slim Palette in 'MUF.C2': The MUF.C2 Palette contains color correctors with a range for fair to deep skin tones making it ideal for an artist's kit.
Slim Lip and Cheek Palette in 'MUF.LC2': The lip and cheek palette is made of natural waxes that are heavily pigmented and do not dry out the lips. Colors can be used alone or mixed together for a custom shade. The palette is suitable for all skin tones.
Fantasy Slim Palette: The limited-edition, highly pigmented palette includes 10 shades: Metallic Silver (01), Grey (31), Nude/Peach (109), Taupe - Brown (110), Metallic Emerald (03), Periwinkle Blue (28), Burgundy (19), Plum (120), Kelly Green (44), and Lilac (35).