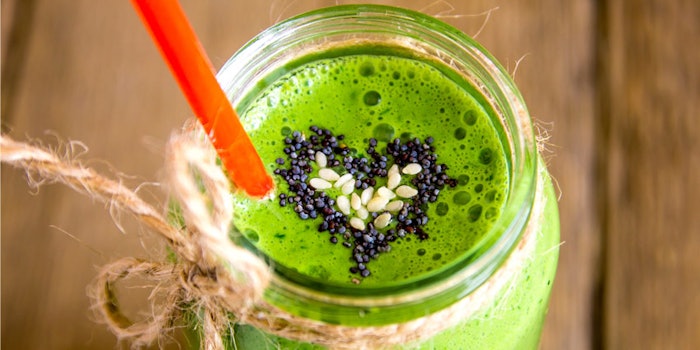 From totally legal cannabis extracts to collagen smoothies, the New Year is sure to be filled with once-fringe lifestyle trends going mainstream. The healthy living website, Well + Good, has released its list of the top wellness trends to look out for in 2017. 
1. Anti-inflammatory foods
Break out the turmeric! Topping Well + Good's list is the growing trend of fighting inflammation with anti-inflammatory ingredients, such as ginger, turmeric and cayenne as well as adopting a gluten-, grain-, and/or dairy-free diet.
2. Workleisure
Leave it to the fashion industry to turn an oxymoron into a movement. Comfortable, machine-washable, office-appropriate clothing options are popping up from the industry's biggest brands. Though you may not want to hit a cardio kickboxing class in a workleisure outfit, antimicrobial fabric and wrinkle-free fabrics in business-appropriate silhouettes can certainly hold up while running to meetings or catching a flight. 
3. Cannabis
As more states legalize marijuana, the trend toward all things pot-infused increases. But you don't have to live in a pro-pot state to enjoy some commercial cannabis. Cannabidiol (CBD), one of the legal non-psychoactive extracts from cannabis, has the power to reduce anxiety and stress, lower inflammation, lift mood, and relax the body and mind. Look for CBD in skin care brands, food and beverages, and even the fitness industry.
4. Wellness travel retreats
A vacation and wellness refuge in one, wellness travel retreats combine healthy lifestyles with new experiences in an intimate setting. Unplug from the day's stresses with a wellness experience tailored just for you in 2017. 
5. "The Era of Menstrual Realness"
The previous year brought a shift in the way society views women's periods. From Kiran Gandhi's free-flowing 2015 London Marathon run to many states' repeal of the "tampon tax," the trend toward embracing, not shaming, this natural occurrence will continue.
6. Plant Protein
Who says protein has to come from meat? Plant-based protein sources are becoming increasingly popular. Unique plant proteins, such as pea and hemp, are popping up in powders, nutrition bars, even potato chips.
7. Alternative Wellness Goes Mainstream
One of the most noteworthy themes from the 2016 Olympic Games in Rio, aside from the U.S. Women's Gymnastics team's gold medal domination, were some athletes' usage of cupping therapy. Expect cupping, along with other forms of ancient alternative treatments, such as reiki, crystals, and other holistic healing practices to populate spa menus more and more.
8. Collagen—The 'It' Ingredient
From bone broth lattes to collagen drinks, the protein is making an impact in a big way. As we age, we lose the ability to efficiently make collagen in our bodies, so the trend toward collagen supplements continues to grow. Even celebrities like Jennifer Aniston swear by collagen's effects.
9. Me Time Triumphs
More people are opting to stay in on the weekends than go out to a club. "Self-care searches are up 121 percent," according to Pinterest researcher Larkin Brown. Well + Good expects the trend toward prioritizing comfort and relaxation to continue to increase in 2017.
10. Franchised fitness
Blame Orangetheory or maybe even SoulCycle. Boutique fitness brands are permeating the market. "The franchising model offers companies an accelerated, 'capital-light' pathway to growth—with an ability to open new locations faster than a traditional owned and operated strategy," said Aarti Kapoor, who specializes in boutique fitness and wellness at Moelis & Company. Well + Good predicts this trend will continue in 2017.