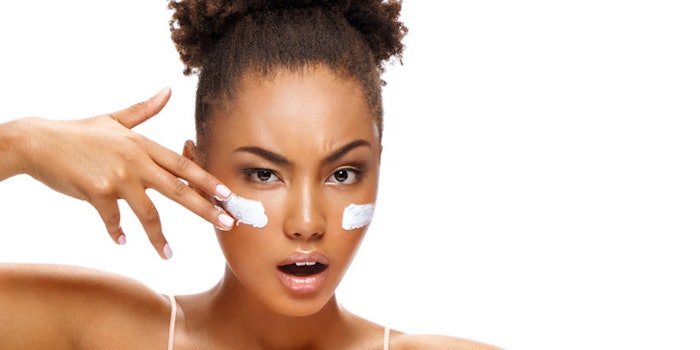 Celebrities can really bring out the unique skin care trends, and most recently blood cream has become the latest and greatest fad. Celebrities like Victoria Beckham, Emma Roberts and Hailey Baldwin have been swearing by the platelet rich plasma (PRP) creams to keep their complexion looking youthful and vibrant.
This personalized moisturizer created by Barbara Sturm, M.D., Ph.D., takes the plasma from an individual's blood and uses that as the key ingredient to the formula. When Victoria Beckham shared about the product in her Instagram story, she explained how the cream uses her blood to create healing factors that provide anti-inflammatory and regenerative benefits. 
This isn't the first time blood has been used in skin treatments, with Kim Kardashian making the Vampire Facial all the rage back in 2017, and customized cosmeceuticals is currently a growing trend in the industry.
Whitney Bowe, M.D., dermatologist, explained to Good Morning America the benefits of this type of PRP rich cream saying how "The plasma is the key for the youthful, healthy skin because it's thought to stimulate wound healing and make the skin look and feel younger." She continued on to explain how the growth factors in PRP can aid in tricking aging cells into behaving like young, healthy ones.