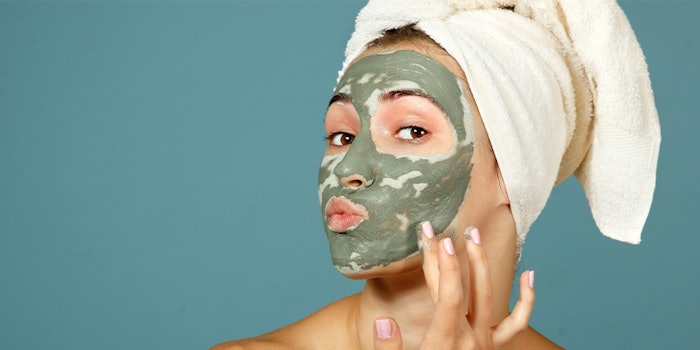 Although Phil the groundhog has predicted six more weeks of winter, spring is right around the corner. With each season comes new trends so Bustle spoke with skin care experts to predict eight spring skin care trends that 2021 will see. 
1. Slugging
Adding an occlusive moisturizer right before bed, as the last skin care step, can help keep skin moisturized and protect the skin's barrier. 
This new trend is best for those with sensitive and/or dry skin.  
2. Blue Light Skin Care
This trend is not going anywhere. For the foreseeable future, people are working on laptops every day and on their phones every night, making their skin susceptible to the effects of blue light. 
Related: 2021 Skin Care Trend: Blue Light Protection
3. Minimalism
This trend, which is also a Korean skin care trend, focuses on double duty products. 
Jessie Cheung, M.D., a board-certified dermatologist based in New York City explains, "[This trend] is all about simplifying your skin care routine to make it more streamlined, affordable, and sustainable. It's about nourishing your skin with fewer, but powerful, ingredients, and not covering up your natural glow."
4. Maskne Treatments
Another trend for the foreseeable future, protective face masks. This means mask induced acne it here to stay. As spas slowly reopen, facial treatments that focus on treating acne on the lower half of the face is going to be a trend for 2021. 
5. Clay Masks
Michelle Connelly, head buyer for beauty retailer Credo Beauty, told Bustle, "This is the year of the clay mask 2.0. There have been tons of products coming out in this category. They're not just about drying out your face, but are packed with nourishing ingredients that help your breakouts." 
Related: Jar Deconstructed: Clay
6. Skin Barrier Support
This trend is a reason slugging is becoming popular as well. But for those with oily or acne prone skin, slugging might not be a great option.
To protect the outer layer of the skin, look for products with ceramides which are naturally found in the skin. Bustle also recommends nourishing ingredients such as squalane and meadowfoam seed oil.  

7. Cold Therapy
Candace Marino, a Los Angeles-based facialist predicts, "I see skin icing progressing into professional treatments as skin care clinics open. Cold therapy helps reduce inflammation in the skin, and you leave with a lifted, glowing, and hydrated complexion."
Related: TikTok Trend: Skin Icing
8. N
iacinamide 
This is predicted to be the star ingredient for 2021. Niacinamide is a vitamin B3 that works to brighten skin and combat unwanted pigmentation as well a hydrate, smooth and soothe skin. 
Bustle recommends applying in the morning before moisturizing, as a primer before makeup, or as the last step of a skin care routine for some subtle radiance. 
Related: Jar Deconstructed: Niacinamide