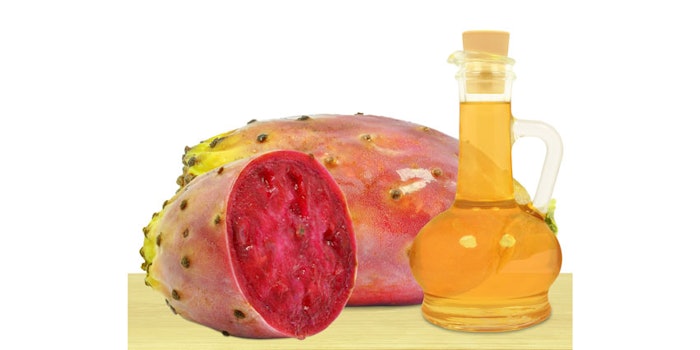 When you think of skin care, your mind not automatically go to cactus...but maybe it should. The oil from the prickly pear cactus has hit the industry like a whirlwind for its moisturizing and skin softening benefits.1
Related: Cacti Farm Cultivates Organic Oils for Skin
Skin Benefits of Prickly Pear
Prickly pear is chock full of different vitamins and minerals that are good for the skin. Prickly pear has a high concentration of vitamins K and E, which work to brighten the skin and maintain hydration throughout the day.2 This combination of vitamins also helps reduce the appearance of hyperpigmentation and restores elasticity in the skin.3
Who Can Use It?
Prickly pear seed oil can be used by anyone and on a variety of skin types. Prickly pear seed oil works particularly well on aging skin and as a preventative measure for it.1 It also works to prevent the development of acne.3
Where Can It Be Found?
Prickly pear cactus oil can be found in a variety of products: serums, face masks, cleansers, face oils, moisturizers, soaps and more.
References: