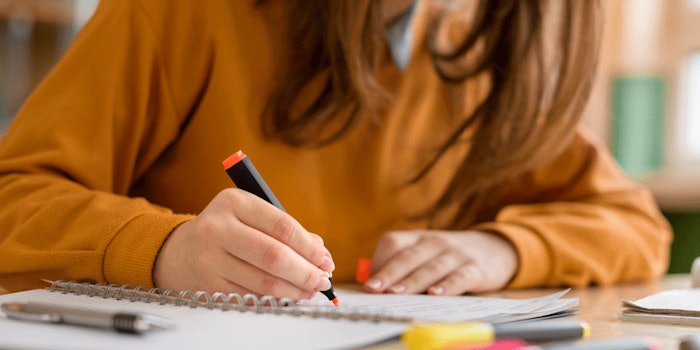 Face & Body is known to deliver amazing advanced education opportunities, and this year is not going to be any different. At Face & Body Southeast in Atlanta, Georgia on February 8-10, 2020, we are bringing you not one, not two, but three days of advanced education opportunities with our Spa Pods. See full details on the classes we are offering at our Atlanta show. Use promo code SPA2020 for $20 off any registration.
BONUS: Use Code "SPAMAS" for $25 off Advanced Education Packages Only.
February 8 Advanced Education
Saturday's topics have a wide range covering business related topics all the way to skin science and chemistry. 
Business Spa Pod
The Ultimate Secrets to Unlimited Referrals, Lyn Ross, 12:00-1:00 pm
How would you like to receive the benefits of the most persuasive business building advertisement on earth for absolutely no money? You can through referrals! Learn how in this highly motivating class from the legend who wrote the book. Receive an autographed copy of Lyn's book The Ultimate Secrets to Unlimited Referrals.
Sparty Like a Rock Star, Antheny Wilson, 3:00 - 4:00 pm
Sparty Like a Rock Star while generating income for your business, attract new clients, retain current clients, and announce to the community that you have arrived and are ready to serve, serve your clients, serve new clients, serve your team and serve your community. Let's talk about the key elements needed to introducing yourself, your practice, your services and products to your community.
Wellness Spa Pod
Mindfulness in Esthetics, Rebecca Gadberry, 12:00 - 1:00 pm
Mindfulness is sweeping our culture due to its ability to reduce stress, relieve anxiety and enhance overall wellness. Yet, because estheticians face unique issues when practicing mindfulness, many don't apply the techniques to their daily lives. In this class, you'll learn about the concept of mindfulness, how its practices can help you at work and in your personal life, the basics of mindful meditation, workable ideas to add mindfulness into your daily routine, and we will offer a special guided meditation developed just for estheticians.
Using Herbals to Heal, Robin Nihoff, 3:00 - 4:00 pm
An herbal infusion can be extremely beneficial to our bodies and its systems whether taken internally or externally (transdermal penetration) through our integumentary system. Learn how to enjoy an herbal bath for yourself, your children and your pets. Come have an awakening of the senses and learn how to take a few herbal moments honoring and healing ourselves. Customize your own herbal facial or body tea whether to revitalize your energy or relax and soothe skin irritations for pre or post herbal esthetics care.
Aging Spa Pod
Anti-aging: New Protocols and Procedures, Courtney Sykes, 5:00 - 6:00 pm
Delve into the world of clinical skin care through impeccable ingredient knowledge and modern protocols for treating the aging client. Explore new combinations of ingredients and modalities to update your existing menu, learn how to create care plans to teach your client the why and improve your overall margins within your practice.
Chemistry Spa Pod
Botanical Cosmetic Chemistry, Erin Madigan-Fleck, 5:00 - 6:00 pm
How do herbs and botanicals work on the skin and body? Learn what the classifications in botanical science are and their functions that initiate plant activities, functional groups in chemistry and specific actions such as stimulation or calming of the skin. Also learn what the most widely used botanicals in the manufacture of skin care products are.
February 9 Advanced Education
Sunday, February 9, 2020, is going to revisit some more topics on anti-aging and chemistry while also throwing in medspa and hair removal classes. 
Aging Spa Pod
Anti-aging and Corrective Makeup Techniques to Grow Your Business, Lisa Shor, 12:00 - 1:00 pm
Perfecting anti-aging and corrective makeup techniques will elevate your skills from a good makeup artist to a master makeup artist. YouTube is a game changer for this generation of makeup artists where we find supposed "professional make-up artists" that are actually just one-dimensional artists. A large percentage of the people getting married are 40 or older and the baby boomer generation has most of the disposable income, so the profit potential is amazing.
Chemistry Spa Pod
Bacteria in a Bottle, Danné Montague-King, 12:00 - 1:00 pm
Let's talk about probiotics. What are probiotics and how do they work in the skin. Find out all about probiotics in professional skin care from an expert in cosmetic ingredients. Learn how to tell the good from the bad when it comes to bugs and learn how to use probiotics effectively in your treatment room.
Hair Removal Spa Pod
The Maintenance Man, Michael Hodges, 3:00 - 4:00 pm
The "Maintenanced Man" class offers a unique perspective on approaching men with the benefits of waxing, while preserving their masculinity. Your presenter will offer an overview of your male client and what obstacles to expect. He will equip you with the knowledge of what to say and the procedures to use, in order to overcome obstacles and earn consistent business from male clientele.
Why You Should Make the Sweet Switch to Sugar, Shannon O'Brien, 5:00 - 6:00 pm
Sugaring is growing rapidly in popularity! Why does this matter? Well, urban, hip cities are seeing huge increases in interest in body sugaring and more and more studios are popping up. Will you be ready to offer it to your clients? Experience a live sugaring demonstration and learn why sugaring is the smart choice for hair removal. We will also be diving into advanced tips and tricks for those of you that are already seasoned sugar pros.
Medspa Spa Pod
Advanced Dermaplaning in Clinical Skin Care, Robin Townsend, 3:00 - 4:00 pm
Attendees will have a better understanding of areas that can be safely dermaplaned beyond the face as well as an understanding of specific lesions. Learn how dermaplaning can assist in improving the skin surface, allowing for optimal penetration of treatment and medical protocols. Attendees will learn how to approach problematic skin analytically to determine how best to dermaplane or when to opt out of the procedure and how Advanced Dermaplane can assist physicians with post-medical treatments.
Conquering the Fear of V Steaming, Kimberly Solomon, 5:00 - 6:00 pm
For centuries, women have shared the deep secrets of steaming. Millions have benefited from its healing powers. Some people believe vaginal steaming offers many health benefits and have called the practice a "facial" for the vagina. Some of the reported benefits of vaginal steaming include: reducing menstrual symptoms, such as bloating, cramps, exhaustion, and heavy bleeding boosting fertility promoting healing after childbirth reducing stress treating hemorrhoids increasing energy and reducing fatigue treating headaches.
February 10 Advanced Education
Our final day of advanced education will not disappoint with topics like spa diversity and facials being covered among an array of classes. 
Facial Spa Pod
CBD Facials: The Dopest New Trend, Tiffany Foreman, 12:00 - 1:00 pm
CBD has been gaining momentum around the world, and it's not surprising given its many health benefits. You might be asking yourself is this new beauty trend worth all the hype? What are the benefits of CBD in skin care products and services? How does CBD work in our bodies? Are their health risks associated with CBD treatments? What's in store for CBD and the beauty industry? As of now, the future of CBD looks bright and so could your client's skin after a CBD Facial. 
Lifting Facial with Radio Frequency, Camille Obadia, 3:00 - 4:00 pm
How does radio frequency work to stimulate a new collagen production? Watch a live demonstration of radio frequency and learn how to incorporate it into a facial. Learn how to prep the skin for radio frequency and how to treat it afterwards. Join a storied esthetician, as she walks you through what ingredients should be used when implementing radio frequency in a facial.
Spa Diversity Spa Pod
Treating the Transgender Client, Mary Nielsen, 12:00 - 1:00 pm
Transgender clients can bring some unique challenges to your skin care practice. Become more comfortable working with transgender clients and their unique skin and body needs. Learn tips for a successful consultation for FTM and MTF clients and how to develop a treatment plan for their journey to healthier skin.
Diversity Esthetics, Pamela Springer, 3:00 - 4:00 pm
Market research company Packaged Facts indicates the ethnic skin care market has grown 231% since 1990 and is reported to be worth $1.5 trillion globally. Ethnic consumers are replacing baby boomers as the critical growth demographic within the U.S. and U.K. However, this demographic trend has yet to fully resonate within the beauty market. Join this advanced ed class to learn how to capture this market by exploring how the influence of cultural practices and beliefs impact treatment and modalities as well as understanding classifications of pigmentary disorders.
With so many classes to choose from, you are sure to be leaving Face & Body Southeast feeling fully educated and inspired to treat your clients. Use promo code SPA2020 for $20 off any registration.
BONUS: Use Code "SPAMAS" for $25 off Advanced Education Packages Only.