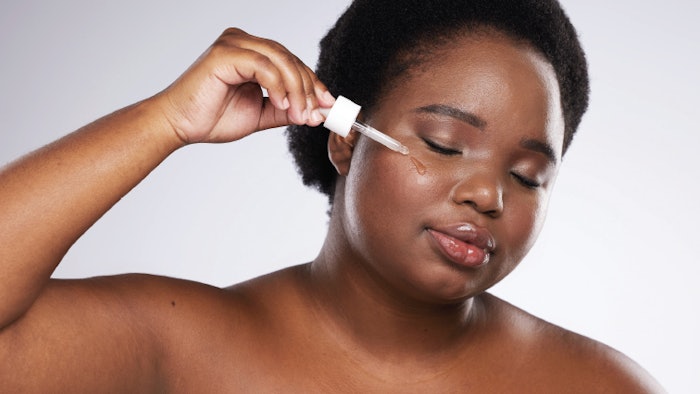 Listen up esties! Here is what's buzzing in the spa industry.
What You Should Know
This trend is centered around layering and applying different moisturizing products to the skin to aid in hydration. Skin flooding works best when applied to damp skin to minimize water loss for a fully moisturized complexion. This product layering application can be used on all skin types, and is helpful for those dealing with dry skin. When used in an at-home routine, let clients know they should layer two separate skin serums on top of each other. The first serum should be a hyaluronic acid and the second a niacinamide.
Related: 9 Skin Flooding Protocols for Dehydrated Skin
Benefits
This skin care trend helps to maximize product absorption and penetrative efficacy. The application of hydrating ingredients, through the use of serums specifically, helps to not only moisturize the skin, but also take the hydration a level deeper. Then, the use of moisturizer on top of it all provides surface-level protection. Skin flooding can also provide skin hydration without clogging pores or causing breakouts. For your clients experiencing dry skin, this technique is a useful tool to hydrate skin without irritation.
Tips
1. For extra hydration, layer on a moisturizing mist in between each step.
2. Offer a hyaluronic acid and niacinamide product duo in your retail area for an easy selling opportunity.
3. Post about the skin flooding on your socials to garner attention from your clients interested in TikTok trends.