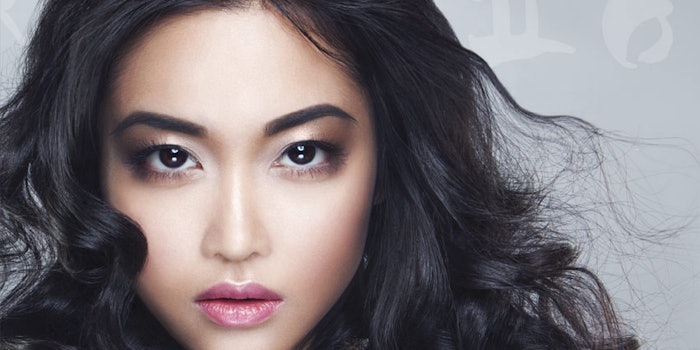 The U.S. spa industry is, for lack of a better word, doing awesome. We made $16 billion dollars in 2015, largely due to more spa visits and more money coming in per spa visit. Naturally, every U.S. spa wants to get in on that growth, but to do so, you've got to evaluate your menu to have a healthy mix of the standard spa treatment and the new and innovative. So, what is trending now or on the verge of explosion for 2017? We've compiled a list of the top 10 trends that we think will be big in 2017. We know that our audience operates and works in spas big and small; therefore, we've chosen trends that every spa can adopt, no matter the size.
1. Smartphone Detoxification
The spa industry has stepped in to help by creating treatments that not only help us detach from our smartphones, but help alleviate the pain caused by them. For example, the Springs Eternal Spa at the Omni Bedford Springs Resort in Bedford, Pa., created a massage upgrade for sore, aching hands that is comprised of a salt exfoliation followed by a hand and wrist massage with body butter and oil application with warm towels.
The Spa at Mandarin Oriental Las Vegas held a Digital Detox Weekend Retreat in September 2016, where smartphones are either forbidden or restricted. The weekend began with a personal consultation with a spa therapist to understand the guest's current habits with their mobile devices. Each guest was able to select a complete digital detox regimen or partial digital detox, which entailed either no access or supervised access to their smartphones, respectively.
2. Sleep Is the New Black
For example, the Woodhouse Day Spa offers a sleep treatment menu, with offerings such as a Deep Sleep Massage and the Shirodhara, an oil treatment and scalp/neck massage to calm mental stress and encourage emotional well-being.
The Chuan Spa at the Langham, Chicago uses magnesium to help promote sleep in its Magnesium Massage. According to the spa, magnesium is responsible for promoting healthy energy levels, sleep, muscle function and overall well-being.
Along similar lines, [comfort zone] recently launched its Tranquility Line of relaxing body products, and with it, a Pro-Sleep Protocol. The massage protocol acts on three different sensorial pathways: olfactive, tactile and hearing, for profound relaxation.
3. The Salty Swap
4. K-Beauty
Korean beauty, or K-beauty, has been a trend that has
5. Millennials on the Mind
6. Pollution Protection
7. The Reinvention of Light
8. The Bath is Back
9. Shade-matching
Today's clientele are busy people with places to go and people
In 2016, Rhonda Allison also launched IllumiColour Revise, a porcelain base adjuster to lighten any of the five shades of Natural Mineral Crème or Mineral Powder to customize a client's foundation.
10. Lash and Brow
Start a Successful 2017
There is a lot of innovation and excitement happening in the spa industry, but also a reinvention of some old practices. Not every trend is for every spa, and it is important to choose treatments and products that align with your brand message. While researching a trend, make sure to investigate the financial costs and potential gains, and don't forget to ask current clients if there is any service they would like to see. As always, Skin Inc. is here for its readers with a host of research content, and we wish all spas a happy and profitable 2017.
REFERENCES