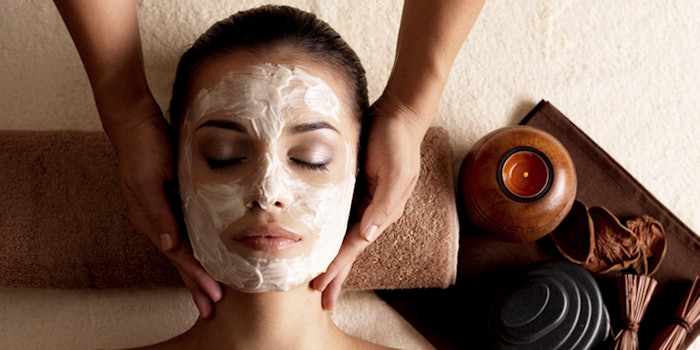 Offering generic beauty treatments and the latest fads are no longer enough to succeed. Today, professionals must understand which trends will have lasting impact and continue their education to stay at the top of their field.
Up until the last decade or so, skin and spa treatments could be neatly slotted into a handful of basic categories like anti-aging or deep-cleansing facials and Swedish or sports massage. Of course, all that has changed now, and thanks to the ubiquity of the Internet and social media, new technologies and the rapid expansion of global beauty markets, your clients may know (or think they know) more about the latest skin treatments and trends before you've even had a chance to test them first-hand.
Today, staying informed about innovations in spa and beauty, and continuing your professional education, are no longer a luxury. Reading professional publications, attending industry events and workshops and taking advantage of online education programs–like University of California, Irvine Extension's Spa and Hospitality Management Certificate–are essential to your success.
How Trends Can Work for You
In an effort to provide the insight and information spa and wellness professionals and companies need to make sound decisions in the years ahead, each year Spafinder Wellness 365 releases its Global Spa & Wellness Trends Forecast, now in its 12th year. Based on surveys of the 25,000-plus spa, wellness and beauty providers in the Spafinder Wellness 365 Network, and hundreds of thousands of consumers, the report is known for providing valuable insight into trends that will impact your career and the industry at large.
Here are three of our favorites from our 2015 edition.
1. Personalized Beauty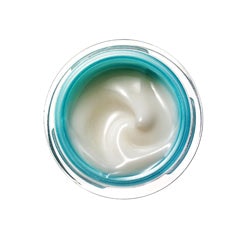 There is a dramatic shift from "this color looks good on me" to "this color was made for me," from "Is this moisturizer the best for my skin type?" to "This moisturizer is perfectly formulated for me." In every corner of skin care, people are seeking ways to control and customize their beautifying and self-care experiences.
What's fueling this trend?
The first members of Generation Z are entering their twenties and pride themselves on being individualistic, rejecting the notion that one size fits all. And they are comfortable trying technology and new treatments to achieve these ever-changing looks.
People of all ages –and skin types– are exposed to a barrage of information on beauty and skin care and are under daily pressure to develop their own "beauty brand." (Think selfies and Facebook)
Ethnic populations are on the rise, and the multicultural beauty market is the fastest growing sector in the industry. All the variations in skin color, and the need for complementary shades and skin care, will fuel an even greater desire for customization.
How can professionals take advantage of the personalized beauty trend?
It is more important than ever to spend time with clients to determine their unique skin care needs and create their personal "skin identity." Listen carefully to their answers and recommend a customized treatment regimen that truly is "just for them."
Stay in touch with your clients after their treatments to see how their at-home regimens are progressing.
Learn from your younger clients, and if you don't have them, consider holding special beauty workshops for teens or recent graduates. They are driving this trend and the future of your business.
Think about people from different cultures that live in your business area: are there products and services you can offer that meet their needs?
2. Spa and Beauty on Arrival (and en Route)
It used to be that while traveling for business or pleasure, spa and beauty treatments were a luxurious add-on, something fitted in between a meeting and dinner, or perhaps a treat during a visit to a new city. Now, they are being prioritized both en route (at the airport) and on arrival (at the hotel) – either to get a head start on looking and feeling good or to kick-start productivity by shaking off travel fatigue and stress.
Brands like Xpres Spa that are created just for airports are experiencing strong growth and have added skin care, manicures, pedicures, waxing and facials to its menu. And more travelers are seeking rejuvenation the moment they reach their destination, such as a treatment delivered on arrival either in the room or the spa.
Tips to help your spa and beauty on arrival business takeoff:
Offer in-hotel, on-arrival services to hotels in your area that don't have a spa–and consider adjusting your hours to meet demand (Note: spa is no longer a 9 to 5 business, and the lines between work and play have clearly blurred).
Provide tips on how to revive skin after exhausting and skin-punishing travel to clients who will be traveling. This can include skin care, diet and more.
Recommend travel size products so they can continue their regimen on the road
3. Wellness (and Beauty) Traditions from the Islamic World
Yes, there's shea butter, and we've experienced the Moroccan argan oil sensation, but what about camel's milk, frankincense, and other exotic foods and spices? People are increasingly seeking authentic and indigenous spa and beauty treatments from around the globe, and we're excited about those surfacing from the Islamic world, spanning countries from Africa to Asia. It's not just topicals, but ingestables as well, adding a great deal of potential to today's spa and beauty menus.
Be a tour guide and help your clients discover authentic products–especially those that have roots in your region.
Host an event where clients can sample a new product line that is derived from indigenous and authentic traditions, whether from the Islamic world or your own backyard.
Do your homework and introduce yourself to local media as an expert on authentic and indigenous products and treatments.
Write a feature in your online blog or newsletter or plan a special event that showcases an unknown culture, ingredient or service, and the benefits associated with it.
In a Nutshell
It is an exciting time to be part of the spa and wellness industry, and Spafinder Wellness 365 believes that how you look directly contributes to how you feel, and beauty is beyond skin-deep We encourage you to stay on top of the latest industry and business management trends, and we will continue to bring them to you each year with the help of educational partners including University of California, Irvine Extension's Spa and Hospitality Management Certificate Program.
Disclaimer:
The above paid-for content was produced by and posted on behalf of the Sponsor. Content provided is generated solely by the Sponsor or its affiliates, and it is the Sponsor's responsi­bility for the accuracy, completeness and validity of all information included. Skin Inc. takes steps to ensure that you will not confuse sponsored content with content produced by Skin Inc. and governed by its editorial policy.