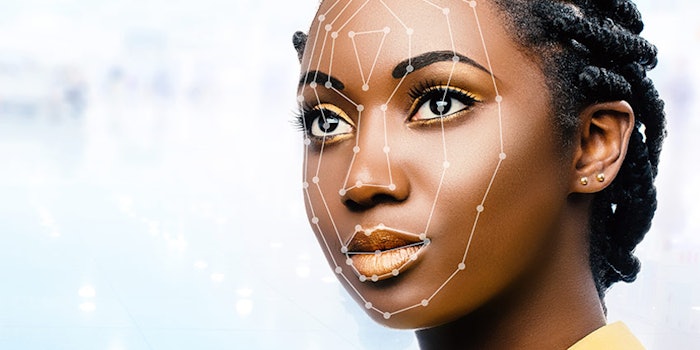 Technology and innovation are all around us, and it feels like there is a new invention or app that promises to make our lives better every day. As skin therapists, we can use these tools to our advantage (even if it isn't specific to our industry). Here are #10things that may change the way you consult and service your clients.
1. DNA testing.
23andme.com and Ancenstory.com offer information on an individual's genetic past. What if we used this to better understand our client's skin? Ask your client if they want to share the results and use what you know about skin and genetics to educate the client.
2. Body metrics.
Remember when it was just about counting 10,000 steps? You can now track your sleep, heart rate and type of movement. Ask your client to track their sleep via their device. If your client isn't getting a proper night sleep, you can discuss aromatherapy, an eye mask and caffeine intake. The best cure for under eye circles is sleep.
3. Water tracker.
Does anyone really drink enough water to be hydrated? Several apps (Hydro Coach and Daily Water Tracker) offer tracking systems while others like TAP offer global locations for you to fill your re-usable bottle for free.
4. Skin analyzing technology.
We use Biotherapeutic's BT Analyze, and clients love to see the before and after data from their treatments.
5. Digital consultation.
Use your POS to track before and after photos, client outreach and digital signing of waivers and consultation cards. For example, MindBody's POS system already interacts with artificial intelligence.
6. Body therapies.
Cryotherapy and float tubs are popping up like cycling studios. These treatments are promoting overall body wellness by reducing inflammation and stress.
7. Sound therapy.
Meditation is often paired with sound therapy to bring calm and peacefulness to the mind and body. A relaxed client will have less tension in the body and face. Relieving stress promotes overall wellness and allows the body to recover and move.
8. Body patches.
No longer just for prescriptions, body patches are being sold in spas and cosmetic counters to treat PMS, hangovers, low energy and sleep challenges. These could be profitable retail items for your spa.
9. At-home intolerance testing.
Food sensitivity tests are available online and could help us treat skin conditions like rosacea, eczema and psoriasis. Your client may want to share the results of these tests with you during their consultation.
10. Skin nutrients.
This category is growing rapidly. Clients want to drink collagen, take juice shots, inject B12 on a weekly basis and order an IV drip to their home for hydration. All of these products offer claimed "advantages" for the skin.
With all these advances, the one thing that cannot be replaced is YOU—the face to face skin therapist. People are becoming so addicted to technology that they need human connection more than ever. Learn about these new innovations and offer your clients an opportunity to have a digital detox. A healthy relationship with technology will allow all of us to feel better and look better.