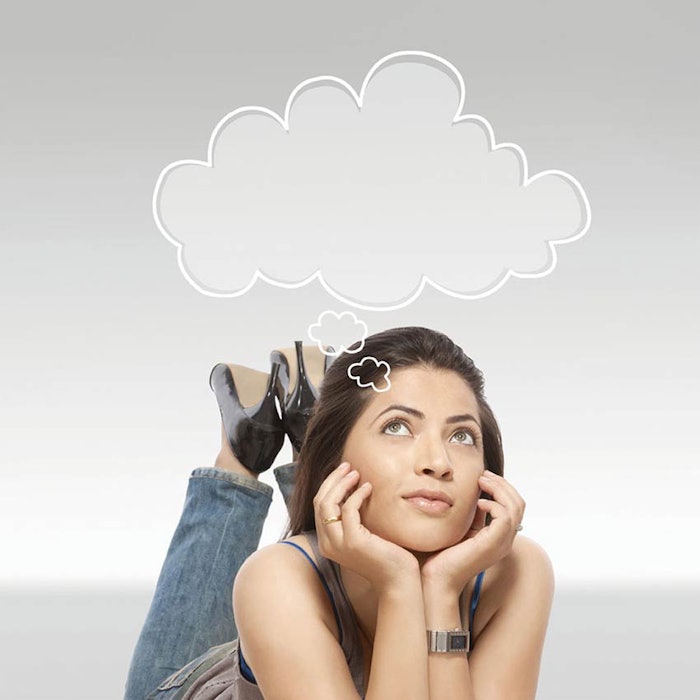 You've finished school. You've passed the state exam and hold that important piece of paper in your hands: your license. Get the job of your dreams with these eight simple tasks for initial success.
1. Find Your Specialty
What do you like to do: facials, waxing, body treatments, traveling and educating as a product rep, working with equipment or perhaps a medical focus? Spend some time assessing your own strengths, considering feedback from friends, mentors and colleagues to determine your area of focus. If you're passionate about helping clients with diagnosed acne or rosacea, then a resort spa with organic essential oil skin care, no matter how close to home, will probably not be a satisfying day at work. If you love to give pampering, multi-layered facials, a clinical environment is going to leave you unfulfilled. If you love to wax, then a place that only offers brow waxes will not float your boat.
2. Connect Specialty to Locations
Once you have zeroed in on your specialization or preferred professional talents, you can begin a search for locations in your area that offer what you love. The Internet is your best friend here. Google, Yelp or other search engines will bring up businesses that fit the criteria for your dream job. Be sure to investigate social media, such as LinkedIn, and job sites, such as Indeed, as well.
Start a notebook (or e-notebook) on job options. It does not have to be fancy, but should be a place where you organize your thoughts on each location, whether on paper or in e-format. For each location, record the address, phone number and website, as you will be referring back to this.
Now you're going to begin more detailed research on these key businesses. Check their websites. You need to know the hours of operation, owners or staff in supervisory positions, and any signature or specialty services they offer. Groupon, Living Social and other discount-offer sites could provide additional insights. Be thorough and be sure to note the equipment and product lines they offer.
3. Develop That Resume
It is time to focus on your resume. A professional, well-executed one- or two-page resume speaks volumes, so investing time and attention is worth it. Take advantage of the many resume templates out there. Microsoft Office has a number of free templates, and many can also be found online.
List your previous employers and your education in reverse chronological order. Even if your work history extends 30 years, the last seven years are the most relevant to your future employer.
Note "references available upon request" at the end of your resume. You can provide a list of neatly typed references at your interview along with copies of written references from key influencers, like your esthetic instructors.
Word your list of skills carefully. Remember that many job skills are transferrable. "Trained and able to perform crystal microdermabrasion treatments" is better than "Trained to perform Brand XYZ microdermabrasion treatments." Remember that if you can drive a Ford, you can drive a Honda.
4. Write a Cover Letter
The next step is writing a cover letter, which should always be personalized to the business. The cover letter should be three paragraphs. The first paragraph introduces you and states the position for which you are applying. The first paragraph is only a few sentences: "I am applying for a position with (name the company). I am a licensed esthetician with the skills needed to make a positive contribution to your organization." Or, "I'm interested in a career change, and believe my skills and personal strengths would be a good fit in your office."
The second paragraph should list reasons why you would be a good fit for the position. This is your opportunity to brag about yourself and explain why you will make the positive contribution. Do not make this a cookie-cutter cover letter. Employers can spot those, and they are weeded out. This is an opportunity to demonstrate the research you have done on this particular position. Examples of such demonstration could include: My Brazillian waxing skill makes me an excellent candidate for this job; I thrive with the challenge of sales goals, so I prefer a commission-based wage scale; I'm invested in living green, so I'm impressed with a company that aligns with my personal commitment by offering organic, low-impact environmental products; I received the best facial award in esthetic school, so I would excel in a position with a focus on giving signature facials; or I love the technical aspects of working with equipment, so performing treatments using the XYZ helping clients reach their goals would be a good fit.
The third paragraph should close the letter, requesting a personal interview to discuss your skills and fit for the job in detail. The third paragraph is short: "I look forward to an interview where we can discuss the position in more detail. I can be reached at 123-456-7890, and my e-mail address is [email protected]."
5. Make E-mail Professional.
Create a professional e-mail address for your job search. E-mail addresses like theprincess, highmaintenance, iluvshoes or billysmommy detract from being taken seriously. Small details will make a difference. Your e-mail address should be [email protected].
6. Check Résumé Materials.
Think about how you want to present your information. Check and double-check spelling. Have a proofreader read through your materials. Be sure the font is readable and try several different fonts and type sizes before settling on one. A flowery challenging font type will send your résumé to the round file. Studies have shown that Arial, Garamond and Didot, size 12, are good. Times New Roman is the equivalent of wearing sweatpants to an interview, according to "Bloomberg Business Week."1
Use quality paper to print your résumé and cover letter. If its electronic, make sure the margins and placement on the page will print well, should your prospective employer choose to print it. Place your documents in a matching envelope. If you're delivering your résumé, make sure you're dressed professionally. Ask for the spa manager or owner rather than leaving it at the front desk with the receptionist. A personal connection, even brief, will leave an impression. No jeans, tank tops or t-shirts, which are attire appropriate for a picnic. You will feel more confident if you are dressed well, especially if the opportunity for an ad-hoc interview happens.
If you are sending your résumé off via e-mail, double-check the e-mail address and the subject line. Some offices request a specific subject title. Do not let your résumé end up in junk mail. Record the delivery of your résumé in your notebook. You can follow up with a phone call in seven to 10 days.
7. Prep for the Interview
You've received a call for an interview. Review your homework before the interview date. Check the website, read Yelp/consumer reviews and watch what is on YouTube. Become familiar with the business and develop your own list of questions.
Practice for this interview. Rehearse a short biographical introduction, with a focus on your career development. Do not disclose personal information, such as details of your divorce, your appendectomy, etc. For example, when the employer asks you to tell them about yourself, say something like: "I'm a 35-year-old mother of two who has had a passion for skincare for eight years. I graduated from esthetic school, am licensed and am eager to make a contribution in an area where I can excel and build my skills." Or, "I'm a 10-year veteran of esthetics and ready for a career change to focus my expertise on XYZ."
When your interviewer asks about your strengths, you can brag about yourself again. Paraphrase the second paragraph of your cover letter. Add details like: "I like to arrive early to get set-up, I'm a team player and I'd like to be cross-trained to cover other areas." Never reveal your weaknesses. Instead, phrase them as your opportunities for growth. "I could use some coaching in building my retail sales."
Arrive about 10 minutes early. This is not the time to show up with your triple mocha Frappuccino. You should have extra copies of your résumé, letters of recommendation, license and any certificates of training you have received. Never give your employer the originals of these documents.
Professional dress means no jeans and no cleavage. Solid colors are preferred. Interviewing in a solid-colored scrub uniform is better than looking like you have been out clubbing all night.
The employer may be interviewing you to see if you're a good fit, but this is also your opportunity to interview the employer. Ask questions about the staff size, the turnover rate, the longest employee, paydays (monthly, bi-monthly, weekly), the time-off policy, your direct supervisor, orientation procedure, uniform policy, coverage under the employer's professional liability insurance, staff break room, lunch and break policy, a written job description and continuing education opportunities. Also, take the opportunity to get a full tour of the business.
After the interview, make notations in your notebook. Do it as soon as possible so you don't forget. Be sure to include names of people you met.
8. Follow Up
Within three days, send a handwritten note thanking the interviewer for the opportunity for the interview. Express your interest in the job and your belief that your skills are a good match for the position they have open. Don't be afraid to submit résumés to businesses that aren't advertising for help. Ask that they keep your resume on file. You never know when an opening will occur, and if you are persistent and make an impression, odds are significantly improved that you will come to mind when they do have an opening.
If you don't get the job, this isn't the time to lament and wither. Most likely you lacked skills or experience in a specific area. Commit yourself to getting that experience. Find an online resource, track down a workshop, get the training you need to refresh your résumé and cover letter and go for round two.
Be Positive
This is an exciting time to be in esthetics. New technology with equipment and skin care as well as a growing baby boomer consumer market creates a high demand for qualified skin care professionals. Follow the steps to success, and you can have the job of your dreams.
REFERENCES