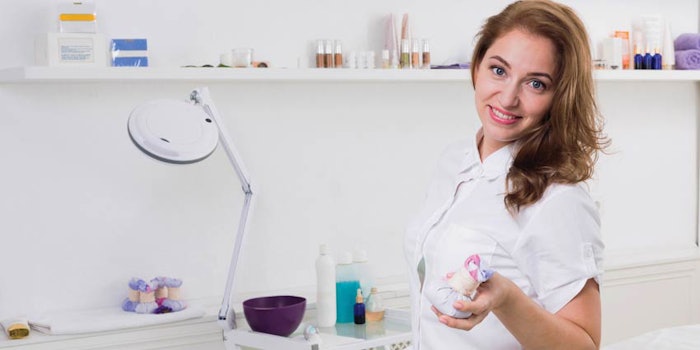 Q: How do I get back into esthetics?
A: There are so many options out there in our lovely industry that making decisions on what to do can cause one to feel overwhelmed.
The first step is to gain clarity, and to gain clarity you must invest in some self-discovery time.
Clarity is important because it gives you a "doable direction," a GPS for success. Creating a clear vision makes taking action fun instead of frustrating.
Self-discovery starts by grabbing a journal and taking a trip down memory lane:
Write down everything you miss about esthetics.
Make note of the services that really light your skin care soul on fire.
Jot down a few things that you did not like about your past experience with esthetics.
This journaling should give you clarity surrounding where to best spend your "get back into the groove" dollars.
Once you are done journaling, you will know what you want to bring back and enhance, and you will also know what you want to avoid.
So let's say that you love waxing, then you would search online for virtual and local classes on waxing education for estheticians.
Make sure the classes that you invest in offers proof of completion or a certification, as this will help you beef up your resume and prove that you are ready and willing to show up as a knowledgeable professional. As a spa owner, I always look for special training during the hiring process, and those who have it are moved to the top of the must-interview list.
Another great way to get your "performing confidence" back is to use your family members and friends as guinea pigs. I promise you it will not be hard to reel in a few people who are ready, willing and able for some skin care TLC.
Stepping bravely into inspired action is the best way for an opportunity to present itself.