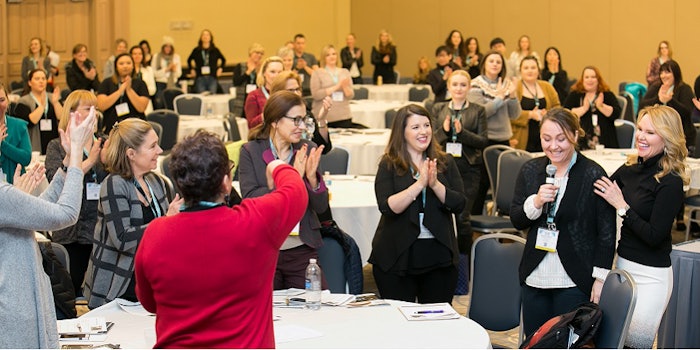 The best advice often comes from the people that have been there before. At Face & Body Midwest, the people that have been there before will be sharing their advice and insight during keynote sessions. 
Each day of Face & Body Midwest will start off with a keynote presentation from a leading spa or esthetic expert. From finding inner beauty to knowing the scope of practice, keynote speakers will be talking about hot topics that relate to the heart of esthetics.   
Sell Like An Esthetician
The first keynote speaker will be Carol Phillips with her "SMART Sales … It's More Than Just Your Hands" presentation, which will take place on January 21, 2018 at 9:00 AM- 9:45 AM.  
Phillips will be continuing the conversation that she started at Face & Body Northern California about how to effectively sell spa retail. During her presentation, Phillips will share her personal experience of turning around negative Yelp reviewed spas to 4 to 5-star successes and how she helped boost a salon's retail by $180,000 within 6 months.  
Know Your Scope
One of the most important aspects of the esthetic industry is knowing your scope. And on day two of Face & Body Midwest, a power panel of medical esthetic, regulatory and spa industry experts will be discussing just that.
The scope of your practice will vary from state to state, and certain modalities are limited to estheticians with the right education. This panel discussion will dive deeper into esthetic scopes and how to know what you can and can't do. The panel will consist of Terri Wojak of True U Education, Alex Thiersch of American Med Spa Association and Susanne Schamling of Esthetics Council.
Find Inner Beauty
Wrapping up the keynote sessions will be a lesson on appreciating the beauty within. Sandra Dubose will be presenting "Beauty Tips for the Soul" on January 23, 2018.
Dubose will be sharing her personal story of regaining confidence after losing her hair to alopecia areata. Not only will she share her story, but she will give helpful tips on how you can support clients that might be wrestling with self-image issues. She will present three principles that you can apply to your and your client's life to boost self-esteem and live with peace of mind.