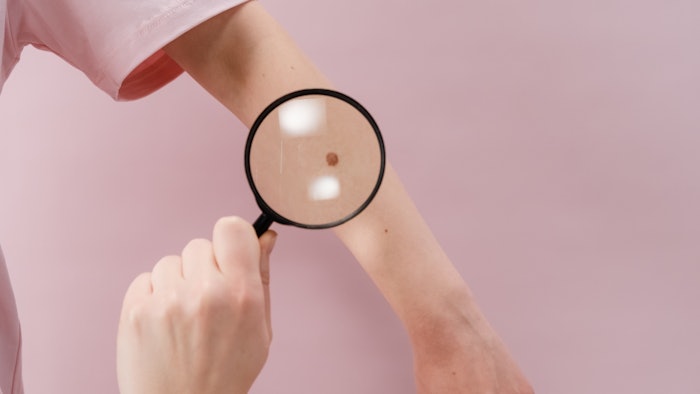 DermTech announced that the U.S. General Services Administration has recommended the company's foundational assay included in the DermTech Melanoma Test (DMT) for coverage by Veterans Health Administration (VHA). 
This coverage recommendation makes the foundational assay of the DMT available to the VHA's over nine million enrolled Veterans. The DMT is an innovative, non-invasive way to enhance melanoma detection with a greater than 99% negative predictive value (NPV).
Related: DermTech Launches Early Melanoma Test
"We're honored to join the VHA in bringing our non-invasive melanoma test to America's Veterans," said Dan Visage, Senior Vice President of Payor Access, DermTech. "The DMT test results are clinically meaningful and actionable, improve patient care and reduce healthcare costs. We look forward to teaming up with the VHA to make our test widely available to its beneficiaries in the coming months."
DermTech's total covered lives in the U.S. are now approximately 124 million, which includes 68 million for Medicare/Medicare Advantage and 56 million for commercial and governmental payers.