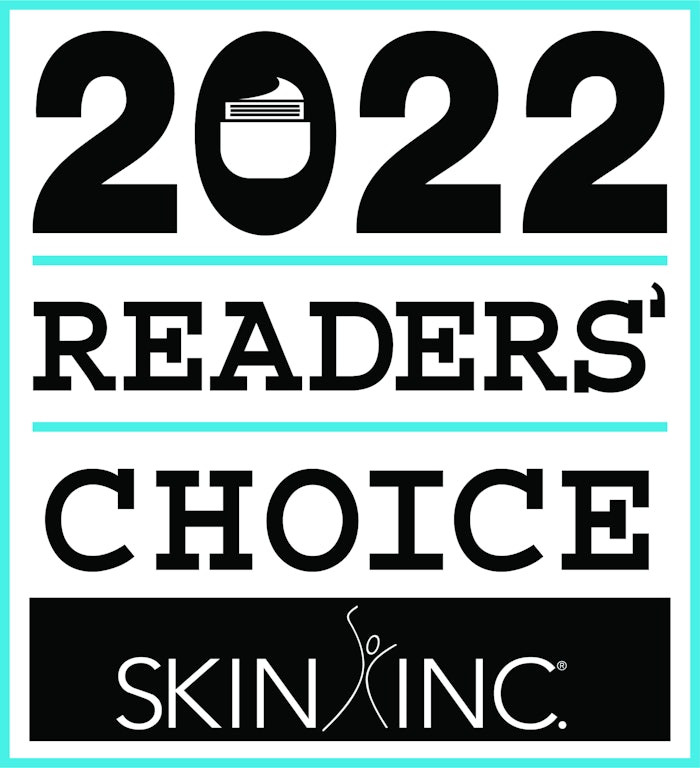 The Skin Inc. Readers' Choice Awards are back and it's time for you to nominate your favorite products, tools and supplies in professional skin care. What hair removal tool provides the best results, what serum works wonders, what device is your new go-to? Nominate all the BEST professional skin care products and modalities HERE. 
Skin Inc. Readers' Choice Awards are nominated and voted for by the industry, making it the awards to determine what is the best in the market, and nominations are now open until July 1, 2022. Nominate now! The winners will also be announced on www.SkinInc.com and in our daily e-newsletter. We will all get to know the winners even more when they are profiled in our December issue of Skin Inc.
So, what are you waiting for? Nominate your favorite products today. All nominations are due July 1, 2022, at which point voting will begin to determine the winners.
Don't forget, Skin Inc.'s Reader's Choice Awards are awards for professional products only. Nominations of mass-market products or multiple submission forms from the same reader will be disqualified.