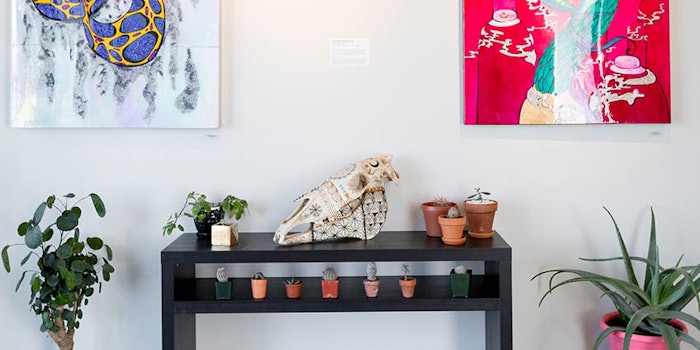 A new center in Denver aims to color your world—specifically with a lot of green. Color Up Therapeutics has opened its CBD Wellness & Education Center, dedicated to education on CBD and cannabinoids.
Color Up Therapeutics specializes in hemp-derived CBD products and treatments, infused with isolated CBD or full spectrum oil CBD from hemp organically and sustainably grown on a 2018 Farm-Bill-compliant and CDA-registered hemp farm in Colorado.
Located in a former warehouse, features of the 12,00 square foot campus include:
A retail space with an experience table for product demonstrations, including licensed estheticians offering guidance for daily regimes
A spa treatment room with services utilizing Color Up products
A kitchen for CBD-infused cooking classes, dinner parties and more
Two event rooms for yoga classes and workshops, including cyclorama walls
The company's lab and manufacturing are also located on-site.
Said co-owner Shauna Blanch: "Our intention with the Wellness & Education Center is for it to be the place everyone visits to learn how to incorporate cannabis into a healthy and balanced lifestyle."